What's New in 5.0
Take a peek below for some of the exciting new features available with the JGI Genome Portal version 5.0! If you are new to the portal, you might also want to check out the new features from our previous release
here
.
"Program" sites

Check out the new JGI "Program" sites, centralized hubs for tools, data and genome project information related to the four scientific programs at the JGI.
The newest Program site, Mycocosm , features a graphical browser that allows users to access genome portals and clustering results by selecting nodes on the fungal phlyogenetic tree.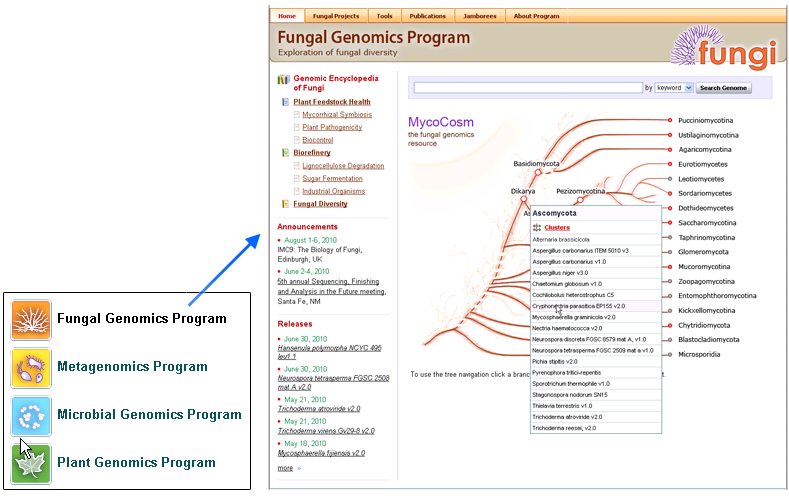 Protein pages at your finger tips from within the Browser

Mouse over a gene model in the
Genome Browser
and you will now see a convenient "tooltip" pop-up displaying a preview of the protein page!
Improved performance

Significant changes under the hood make the Genome Portal 5.0 faster and better able to serve the increasing volume of portal data and traffic. Load times are now at least 30% faster for most portal pages.