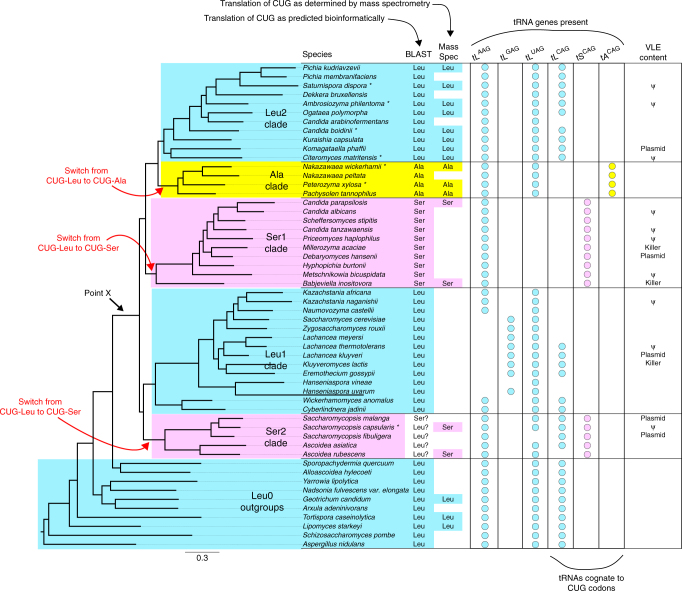 The genome sequence and gene prediction of Ambrosiozyma philentoma NRRL Y-7523 have not been determined by the Joint Genome Institute (JGI), but were provided by Antonis Rokas in 2018. In order to allow comparative analyses with other fungal genomes sequenced by the JGI, a copy of this genome is incorporated into Mycocosm. Please note that this copy of the genome is not maintained by Antonis Rokas or the publication authors and is therefore not automatically updated. JGI tools were used to automatically annotate predicted proteins.
Genome Reference(s)
Please cite the following publication(s) if you use the data from this genome in your research:
Krassowski T, Coughlan AY, Shen XX, Zhou X, Kominek J, Opulente DA, Riley R, Grigoriev IV, Maheshwari N, Shields DC, Kurtzman CP, Hittinger CT, Rokas A, Wolfe KH
Evolutionary instability of CUG-Leu in the genetic code of budding yeasts.
Nat Commun. 2018 May 14;9(1):1887. doi: 10.1038/s41467-018-04374-7