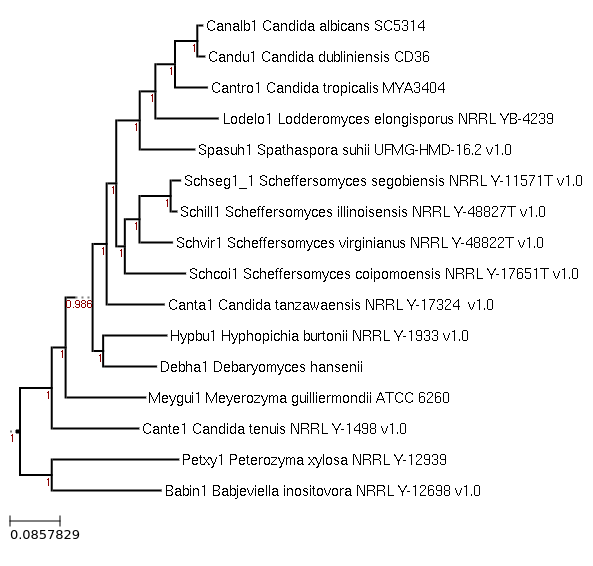 The genome sequence and gene models of Candida dubliniensis CD36 were not determined by the Joint Genome Institute (JGI), but were downloaded from Ensembl Fungi on April 11, 2020. Please note that this copy of the genome is not maintained by Ensembl and is therefore not automatically updated. The JGI Annotation Pipeline was used to add additional functional annotation to the author's chromosomes and proteins.
Genome Reference(s)
Please cite the following publication(s) if you use the data from this genome in your research:
Jackson AP, Gamble JA, Yeomans T, Moran GP, Saunders D, Harris D, Aslett M, Barrell JF, Butler G, Citiulo F, Coleman DC, de Groot PW, Goodwin TJ, Quail MA, McQuillan J, Munro CA, Pain A, Poulter RT, Rajandream MA, Renauld H, Spiering MJ, Tivey A, Gow NA, Barrell B, Sullivan DJ, Berriman M
Comparative genomics of the fungal pathogens Candida dubliniensis and Candida albicans.
Genome Res. 2009 Dec;19(12):2231-44. doi: 10.1101/gr.097501.109