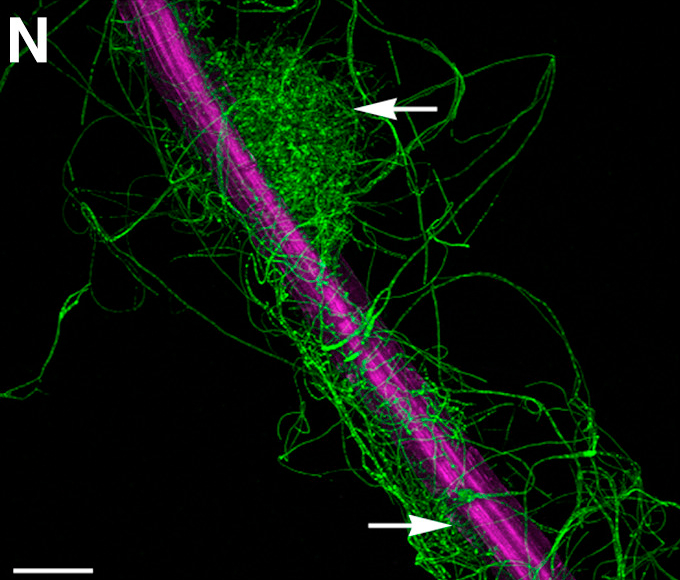 The genome sequence and gene prediction of Colletotrichum tofieldiae strain 0861 have not been determined by the JGI, but were downloaded from NCBI on June 1, 2017. In order to allow comparative analyses with other fungal genomes sequenced by the Joint Genome Institute, a copy of this genome is incorporated into Mycocosm. Please note that this copy of the genome is not maintained by NCBI and is therefore not automatically updated. JGI tools were used to automatically annotate predicted proteins.
Genome Reference(s)
Please cite the following publication(s) if you use the data from this genome in your research:
Hacquard S, Kracher B, Hiruma K, Münch PC, Garrido-Oter R, Thon MR, Weimann A, Damm U, Dallery JF, Hainaut M, Henrissat B, Lespinet O, Sacristán S, Ver Loren van Themaat E, Kemen E, McHardy AC, Schulze-Lefert P, O'Connell RJ
Survival trade-offs in plant roots during colonization by closely related beneficial and pathogenic fungi.
Nat Commun. 2016 May 6;7():11362. doi: 10.1038/ncomms11362