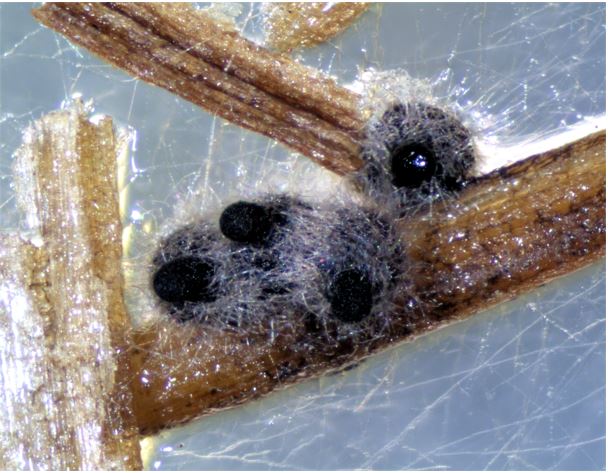 Pseudoneurospora amorphoporcata, formerly known as Gelasinospora amorphoporcata, is a soil fungus of the order Sordariales (1). Pseudoneurospora is one of the rare non-Sordaria and non-Neurospora genera in the Sordariaceae. This genus has long contained only P. amorphoporcata, but a new species (P. canariensis) was described recently (2). Strain CBS 626.80 is the type strain of P. amorphoporcata. It was isolated from a soil sample from the Philippines.
References:
(1) García, D., Stchigel, A. M., José, C. A. N. O., Guarro, J., & Hawksworth, D. L. (2004). A synopsis and re-circumscription of Neurospora (syn. Gelasinospora) based on ultrastructural and 28S rDNA sequence data. Mycological Research, 108(10), 1119-1142.
(2) Marín Félix, Y. (2015). Soil ascomycetes from different geographical regions (Doctoral dissertation, Universitat Rovira i Virgili).