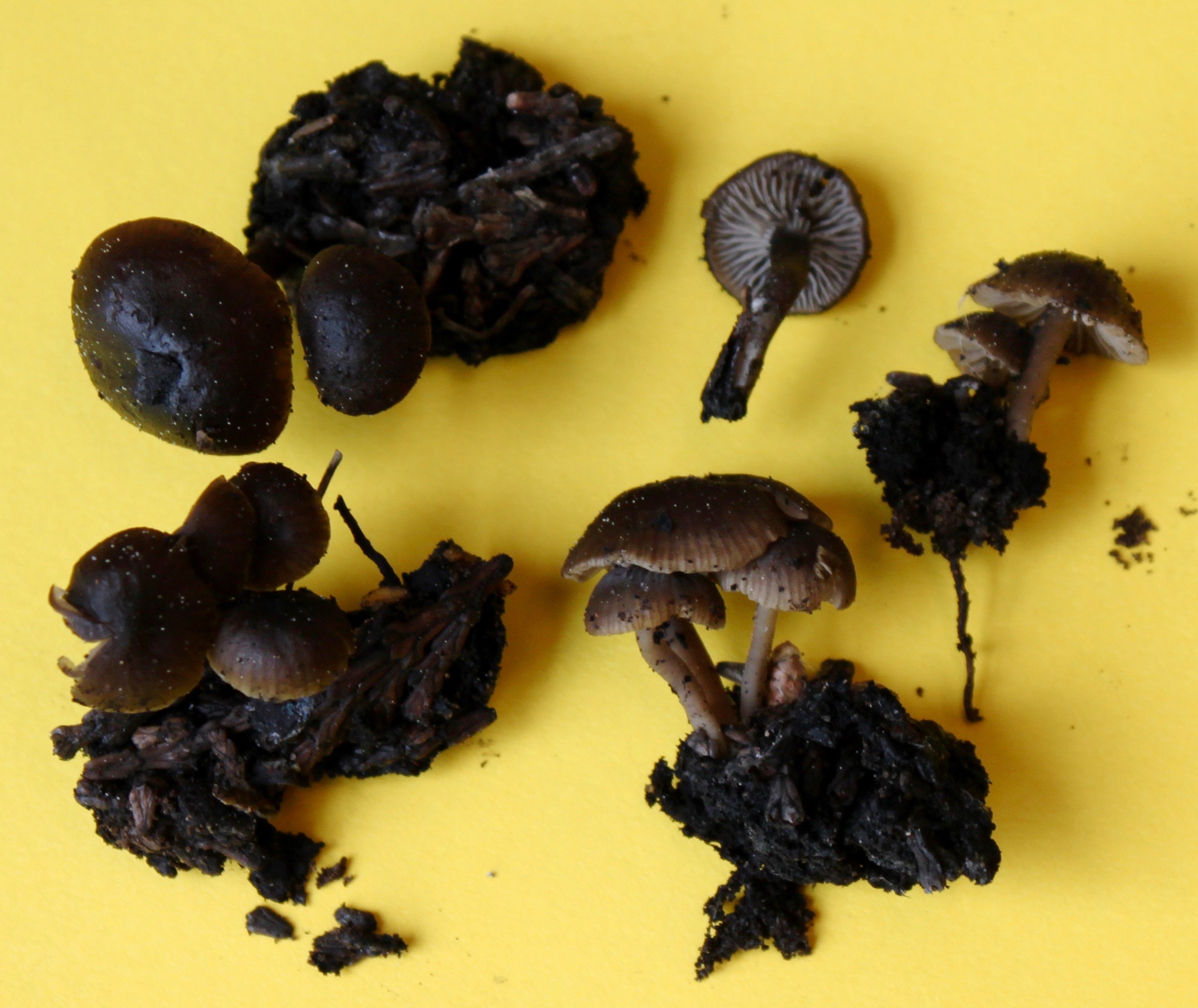 Lyophyllum atratum (Fr) Singer is member of the Lyophyllaceae (Basidiomycota) that forms small, dark mushrooms on burnt ground following fire. It seems to be restricted to such post-fire habitats where it can fruit in large numbers a few months after fires. It can also be detected in the soil from burned sites with environmental sequencing, but it appears to be less dominant than Ascomycota such as Pyronema and Geopyxis spp. Its role in these post-fire environments is unknown, but of interest, because the long-term productivity of burned sites and carbon storage in them are likely to be affected by the way that pyrophilous microbes interact with these heat-altered carbon compounds.
Genome Reference(s)
Please cite the following publication(s) if you use the data from this genome in your research:
Steindorff AS, Carver A, Calhoun S, Stillman K, Liu H, Lipzen A, He G, Yan M, Pangilinan J, LaButti K, Ng V, Bruns TD, Grigoriev IV
Comparative genomics of pyrophilous fungi reveals a link between fire events and developmental genes.
Environ Microbiol. 2021 Jan;23(1):99-109. doi: 10.1111/1462-2920.15273