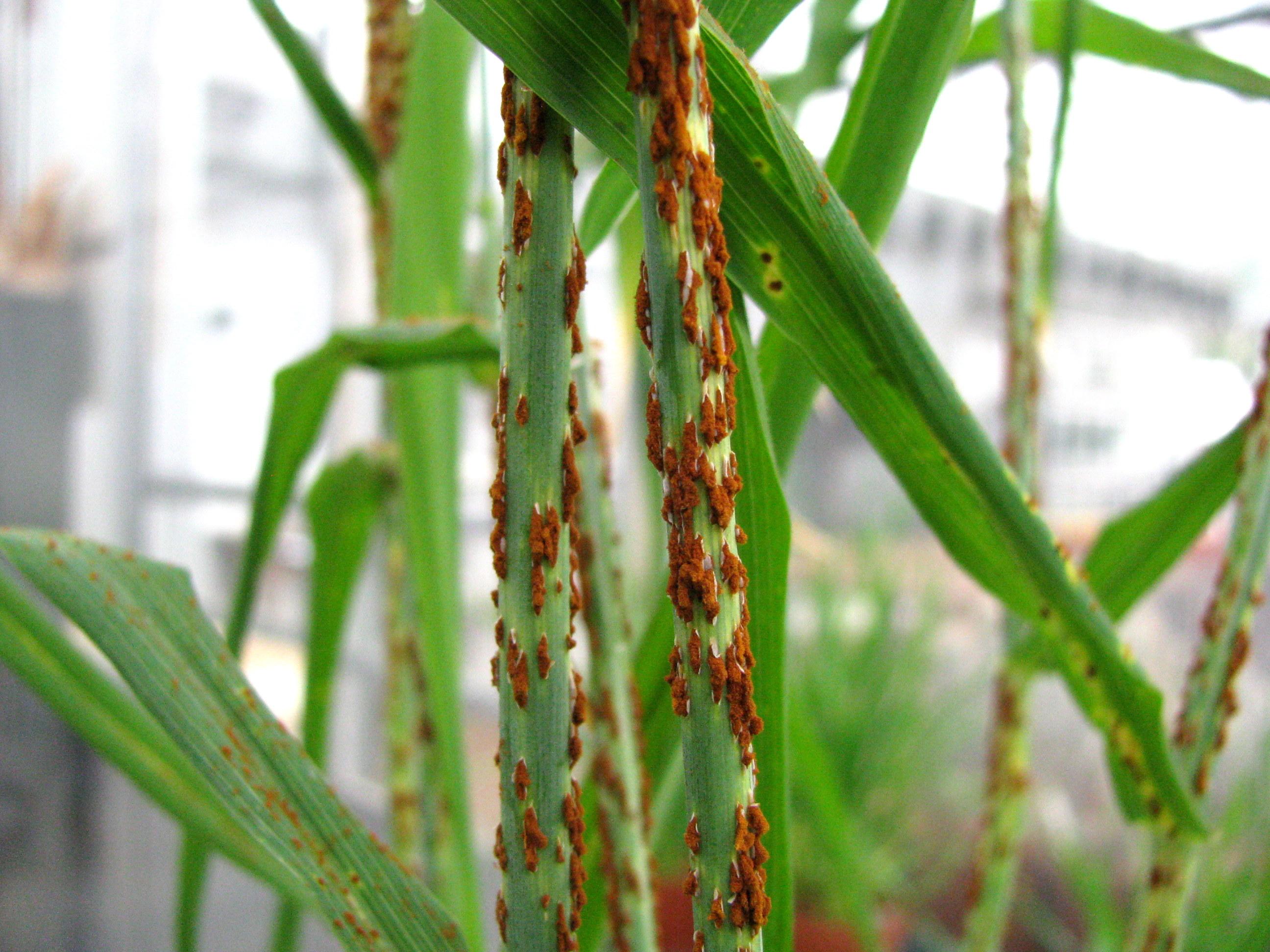 The basidiomycete fungus Puccinia graminis f. sp. tritici (Pgt) is the causal agent of stem rust in wheat and barley. Since the emergence of Pgt Ug99 in Uganda in 1998 the strain has given rise to at least 12 variants which are known as the Ug99 lineage. Through comparative genomic approaches Li et al., 2019 have found conclusive evidence that the Ug99 lineage of Pgt arose via a somatic hybridization event, in which whole nuclear exchange occurred between an isolate from the Pgt 21 lineage found in South Africa and another unknown isolate. Li et al., 2019 completed a haplotype-phased assembly for Pgt Ug99 and the Australian isolate Pgt21-0, which belongs to the South African Pgt21 lineage. As part of this work, 18 chromosome pseudomolecules for haplotypes A and B of Pgt21-0 were reconstructed.

This portal contains genomic data from haplotype A of Pgt 21-0.

The genome sequence and gene models provided here were not determined by the Joint Genome Institute (JGI), but were provided by Li et al., 2019 on Sept 19, 2019. In order to allow comparative analyses with other fungal genomes sequenced by the JGI, a copy of this genome is incorporated into Mycocosm.

Please note that this copy of the genome is not maintained by the authors and is therefore not automatically updated.
Genome Reference(s)
Please cite the following publication(s) if you use the data from this genome in your research:
Li F, Upadhyaya NM, Sperschneider J, Matny O, Nguyen-Phuc H, Mago R, Raley C, Miller ME, Silverstein KAT, Henningsen E, Hirsch CD, Visser B, Pretorius ZA, Steffenson BJ, Schwessinger B, Dodds PN, Figueroa M
Emergence of the Ug99 lineage of the wheat stem rust pathogen through somatic hybridisation.
Nat Commun. 2019 Nov 7;10(1):5068. doi: 10.1038/s41467-019-12927-7