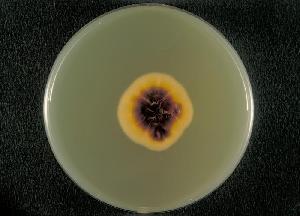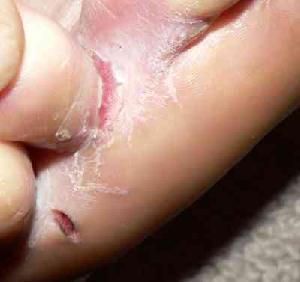 This genome was sequenced by the Broad Institute.

The dermatophyte fungus Trichophyton rubrum is the most frequent cause of fungal skin infections in humans, causing primarily tinea pedis, tinea corporis and onychomycosis. The species is antropophilic but occasionally found on cats and dogs.The Trichophyton rubrum genome is estimated at 22 Mb, organized in five chromosomes.
Genome Reference(s)
Please cite the following publication(s) if you use the data from this genome in your research:
Martinez DA, Oliver BG, Gräser Y, Goldberg JM, Li W, Martinez-Rossi NM, Monod M, Shelest E, Barton RC, Birch E, Brakhage AA, Chen Z, Gurr SJ, Heiman D, Heitman J, Kosti I, Rossi A, Saif S, Samalova M, Saunders CW, Shea T, Summerbell RC, Xu J, Young S, Zeng Q, Birren BW, Cuomo CA, White TC
Comparative genome analysis of Trichophyton rubrum and related dermatophytes reveals candidate genes involved in infection.
mBio. 2012;3(5):e00259-12. doi: 10.1128/mBio.00259-12