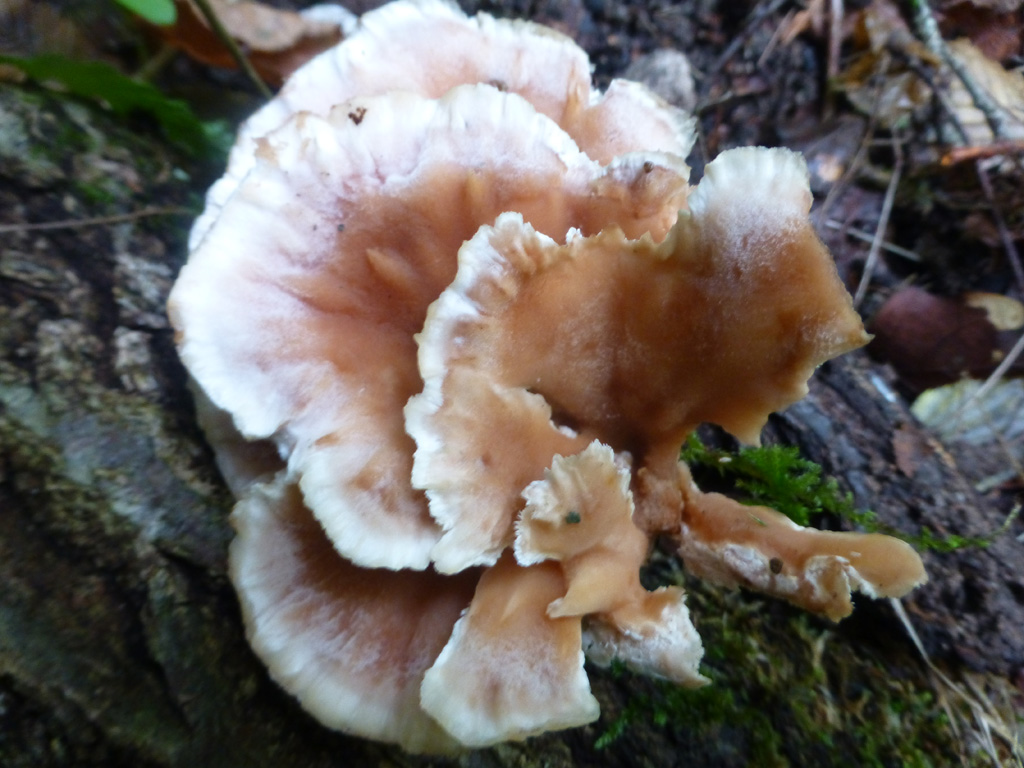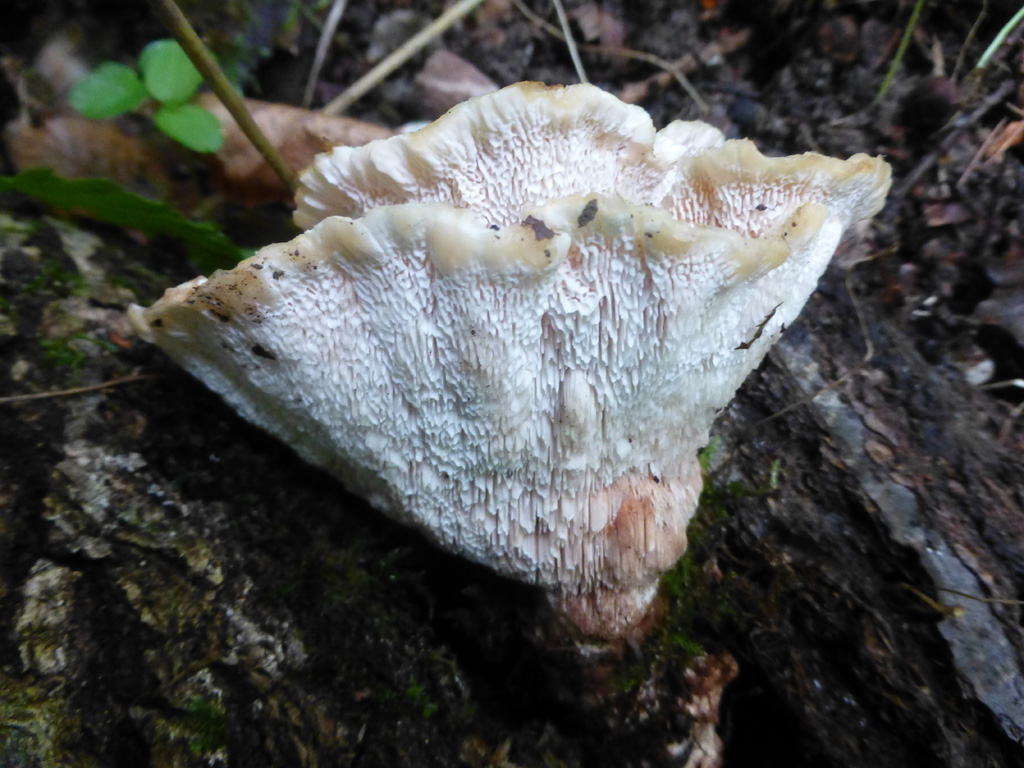 The Abortiporus biennis genome was sequenced as part of the JGI CSP "1000 Fungal Genomes – Deep Sequencing of Ecologically-relevant Dikarya" project. Within the framework of this project, we are sequencing keystone lineages of saprophytic, mycorrhizal, and endophytic fungi that are of special ecological importance. Dozens of sequenced species were harvested from Long Term Observatories to serve as the foundation for a reference database for metagenomics of fungi and for a comprehensive survey of the soil fungal metatranscriptome.
The white-rot Abortiporus biennis
Abortiporus biennis (Polyporales) is a wood decomposing fungus common to temperate forests of the Northern hemisphere. It inhabits the wood of hardwood trees and occasionally also conifers and causes white rot of wood. The fungus can use a wide range of woody habitats: wood of living trees as well as decomposing tree trunks and logs, but also living and dead roots and woody debris buried in the soil showing the ability to compete under diverse conditions and to efficiently utilize wood at different stages of decomposition. This makes it an obvious target for the study of interspecific interactions. Abortiporus biennis possesses a wide set of enzymes that metabolize lignin and phenolic compounds causing decomposition of polyphenols as well as polymerization of monolignols and is frequently applied in environmental biotechnologies. Genome sequencing should aid the understanding of the regulation of gene expression in association with various habitats and during interactions with microorganisms in wood and soil. The strain used for sequencing was provided by Dr. Petr Baldrian.
The 1KFG project is a large collaborative effort aiming for master publication(s). Please do contact the PI for 1KFG - Deep Sequencing of Ecologically-relevant Dikarya (Dr. Francis Martin) for permission prior to the use of any data in publications.