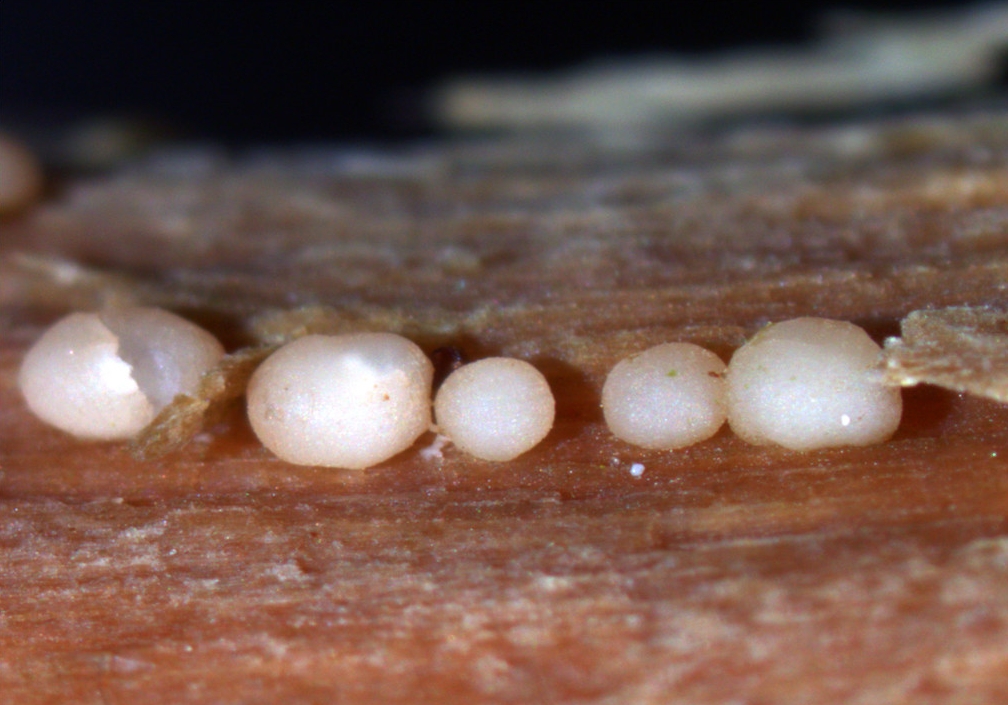 Amylocarpus is a fungal genus in the subclass Leotiomycetidae with only one species, A. encephaloides. This ascomycetous species forms whitish globose fruit bodies on wood in the marine environment in temperate and arctic waters. The fruit bodies fracture and spores with spiny appendages are released into seawater, where they float and disperse to colonize wooden substrates. The species is able to degrade lignocellulose under extreme conditions with low seawater temperatures, high salinity and low water potential. The rot pattern of this fungus is different from other rot patterns observed among marine ascomycetes and the fungus has shown cellulase, laccase, tyrosinase and peroxidase activity in seawater (Rohrmann and Molitoris 1992). The unique way of degrading wood in the marine environment needs to be scrutinized with modern methods and the genome sequence of Amylocarpus encephaloides is expected to give more insights into the potential applied use of the fungus. Furthermore, it will help to resolve the systematic position of Amylocarpus within Leomycetidae.
References
Rohrmann, S. and Molitoris, H.P. (1992). Screening for wood-degrading enzymes in marine fungi. Can. J. Botany. 70, 2116-2123.
Genome Reference(s)
Please cite the following publication(s) if you use the data from this genome in your research:
Hagestad OC, Hou L, Andersen JH, Hansen EH, Altermark B, Li C, Kuhnert E, Cox RJ, Crous PW, Spatafora JW, Lail K, Amirebrahimi M, Lipzen A, Pangilinan J, Andreopoulos W, Hayes RD, Ng V, Grigoriev IV, Jackson SA, Sutton TDS, Dobson ADW, Rämä T
Genomic characterization of three marine fungi, including Emericellopsis atlantica sp. nov. with signatures of a generalist lifestyle and marine biomass degradation.
IMA Fungus. 2021 Aug 9;12(1):21. doi: 10.1186/s43008-021-00072-0