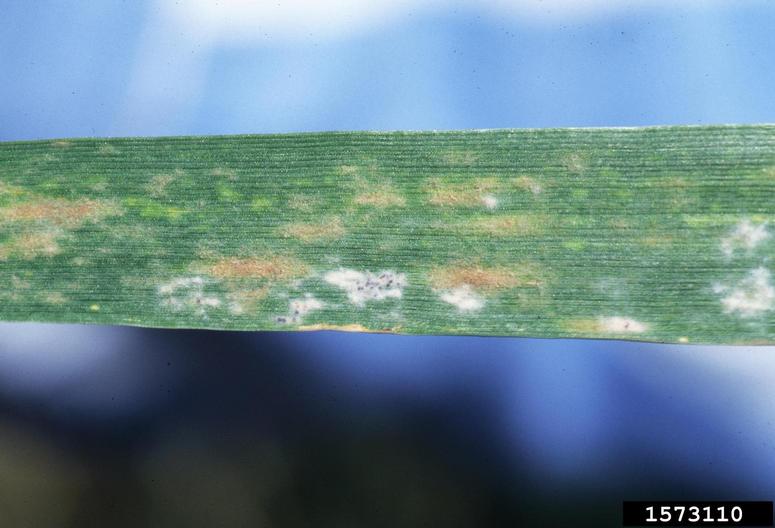 Blumeria graminis is a plant pathogen that causes powdery mildew on grasses, including cereals. Blumeria graminis forma specialis tritici is a pathogen of wheat (wheat powdery mildew) with a poorly understood evolutionary history.
The genome sequence and gene prediction of Blumeria graminis f. sp. tritici 96224 have not been determined by the Joint Genome Institute (JGI), but were downloaded from NCBI on Sept 15, 2017. In order to allow comparative analyses with other fungal genomes sequenced by the JGI, a copy of this genome is incorporated into Mycocosm. Please note that this copy of the genome is not maintained by NCBI and is therefore not automatically updated. JGI tools were used to automatically annotate predicted proteins.
Genome Reference(s)
Please cite the following publication(s) if you use the data from this genome in your research:
Wicker T, Oberhaensli S, Parlange F, Buchmann JP, Shatalina M, Roffler S, Ben-David R, Doležel J, Šimková H, Schulze-Lefert P, Spanu PD, Bruggmann R, Amselem J, Quesneville H, Ver Loren van Themaat E, Paape T, Shimizu KK, Keller B
The wheat powdery mildew genome shows the unique evolution of an obligate biotroph.
Nat Genet. 2013 Sep;45(9):1092-6. doi: 10.1038/ng.2704