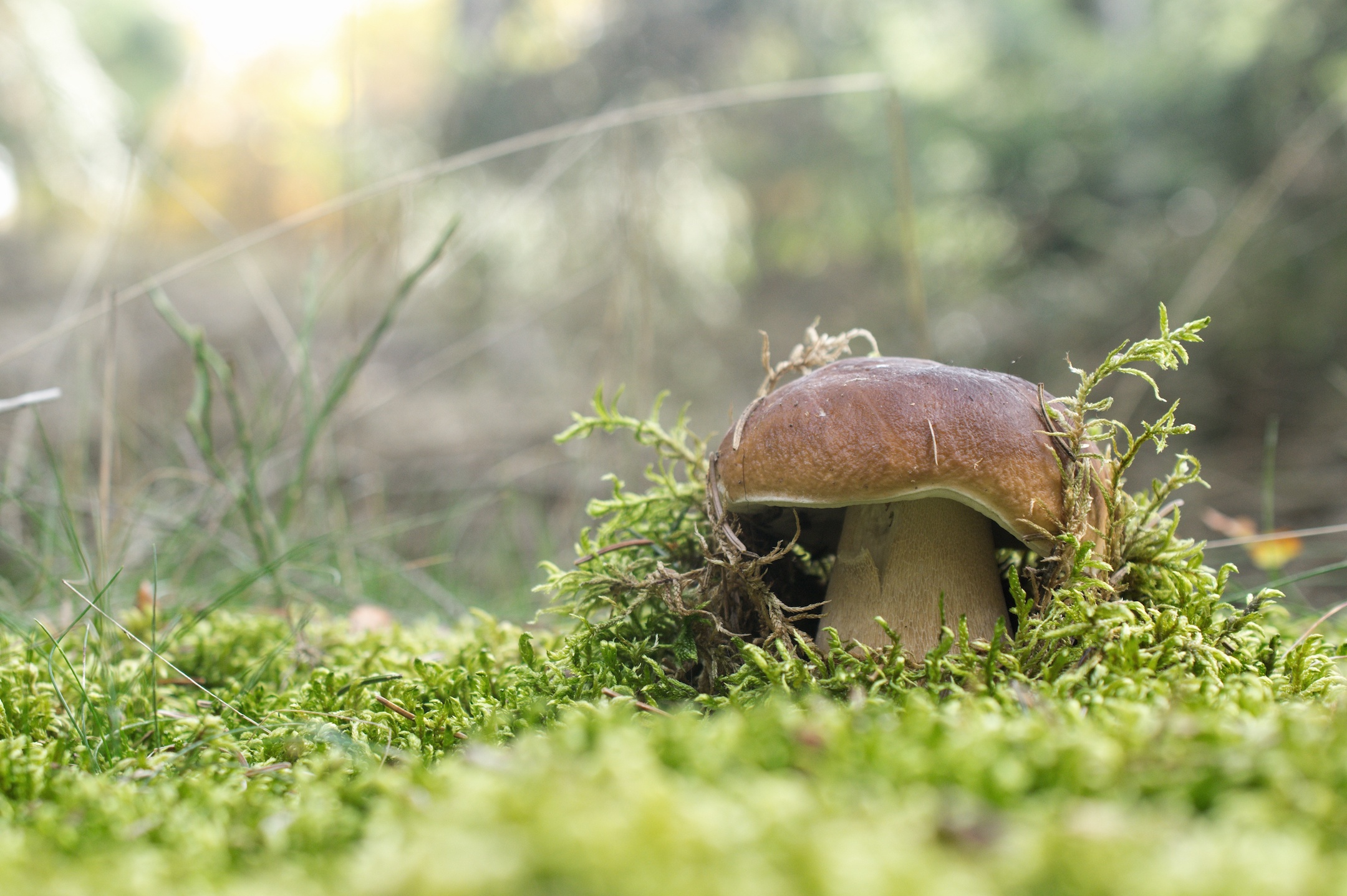 Within the framework of the JGI Mycorrhizal Genomics Initiative and the 1000 Fungal Genomes project, we are sequencing a phylogenetically and ecologically diverse suite of mycorrhizal fungi (Basidiomycota, Ascomycota and Glomeromycotina). This comparative genomics resource provides a much-needed boost for the research community to understand the evolution of mycorrhizal symbioses.
The King Porcini, Boletus edulis
Boletus edulis sensu lato (penny bun mushroom, cep, cèpe de Bordeaux, porcino, Steinpilz) is a complex of at least five species of Boletales (Agaricomycotina). The fungus establishes mutualistic ectomycorrhizal symbiosis with Fagaceae, Pinaceae, and Betulaceae. The fungus produces highly prized fruiting bodies in Summer and Autumn.
The genome of the isolate BED1, sampled in Northeastern France, has been sequenced and is publicly available at JGI MycoCosm (https://genome.jgi.doe.gov/BoletusEdulisBED1/). The present genome has been sequenced from a fruiting body collected by the Baldrian team in the Přilba forest in Czech Republic. These two genomes will be compared to assess gene variations (SNP, CNV) within the Boletus edulis species complex.
Researchers who wish to publish analyses using data from unpublished CSP genomes are respectfully required to contact the PI (Francis Martin) and JGI to avoid potential conflicts on data use and coordinate other publications with the CSP master paper(s).
Genome Reference(s)
Please cite the following publication(s) if you use the data from this genome in your research:
Miyauchi S, Kiss E, Kuo A, Drula E, Kohler A, Sánchez-García M, Morin E, Andreopoulos B, Barry KW, Bonito G, Buée M, Carver A, Chen C, Cichocki N, Clum A, Culley D, Crous PW, Fauchery L, Girlanda M, Hayes RD, Kéri Z, LaButti K, Lipzen A, Lombard V, Magnuson J, Maillard F, Murat C, Nolan M, Ohm RA, Pangilinan J, Pereira MF, Perotto S, Peter M, Pfister S, Riley R, Sitrit Y, Stielow JB, Szöllősi G, Žifčáková L, Štursová M, Spatafora JW, Tedersoo L, Vaario LM, Yamada A, Yan M, Wang P, Xu J, Bruns T, Baldrian P, Vilgalys R, Dunand C, Henrissat B, Grigoriev IV, Hibbett D, Nagy LG, Martin FM
Large-scale genome sequencing of mycorrhizal fungi provides insights into the early evolution of symbiotic traits.
Nat Commun. 2020 Oct 12;11(1):5125. doi: 10.1038/s41467-020-18795-w