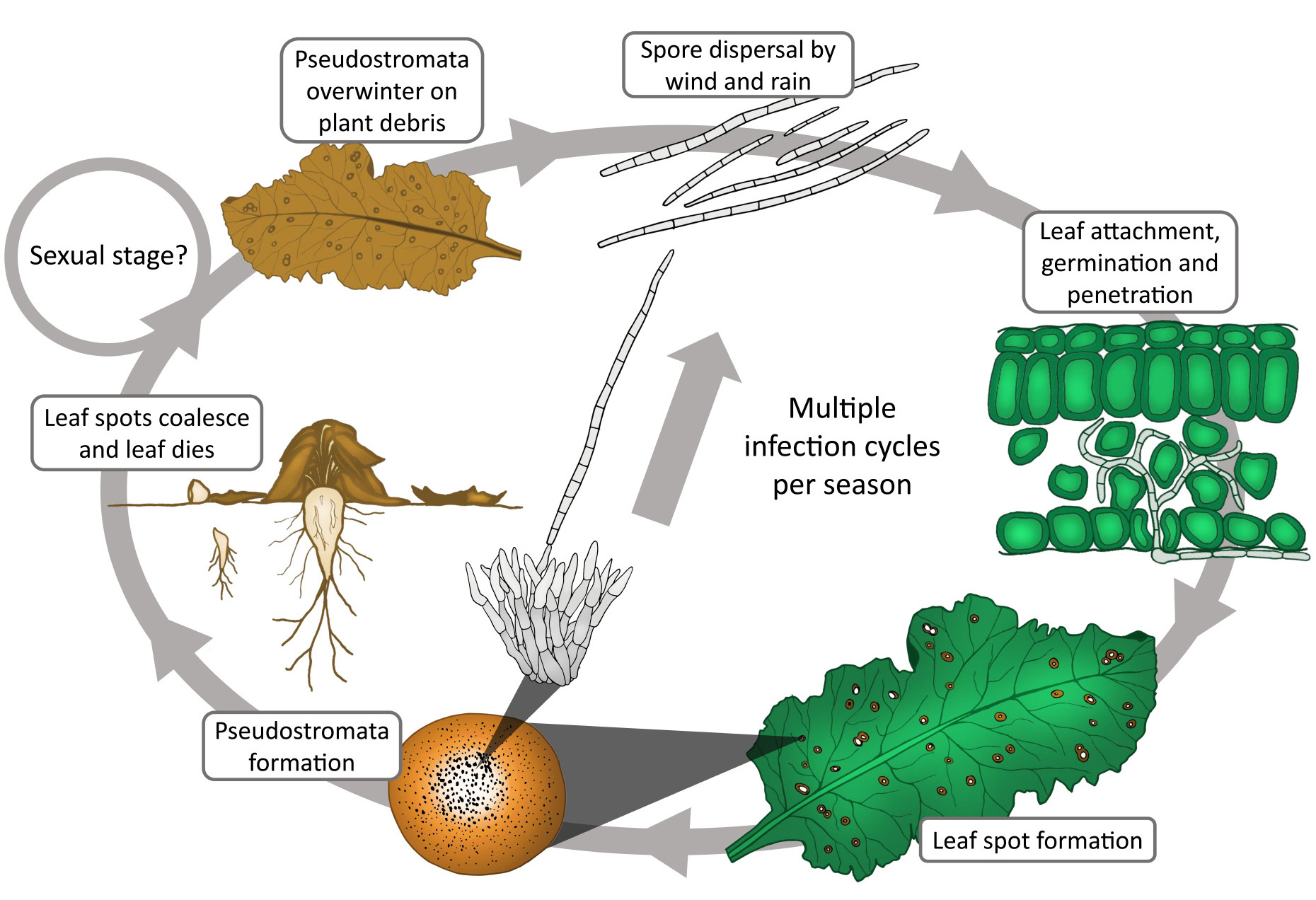 The Cercospora berteroae CBS 538.71 genome sequence and gene models were not determined by the Joint Genome Institute (JGI) but were downloaded from Ensembl Fungi on Apr 11, 2020. Please note that this copy of the genome is not maintained by Ensembl and is therefore not automatically updated. In order to allow comparative analyses with other fungal genomes sequenced by the JGI, a copy of this genome is incorporated into MycoCosm. The JGI Annotation Pipeline was used to add the functional annotation to this genome.
Cercospora leaf spot, caused by the fungal pathogen Cercospora beticola, is the most destructive foliar disease of sugar beet worldwide.
Genome Reference(s)
Please cite the following publication(s) if you use the data from this genome in your research:
de Jonge R, Ebert MK, Huitt-Roehl CR, Pal P, Suttle JC, Spanner RE, Neubauer JD, Jurick WM 2nd, Stott KA, Secor GA, Thomma BPHJ, Van de Peer Y, Townsend CA, Bolton MD
Gene cluster conservation provides insight into cercosporin biosynthesis and extends production to the genus Colletotrichum.
Proc Natl Acad Sci U S A. 2018 Jun 12;115(24):E5459-E5466. doi: 10.1073/pnas.1712798115