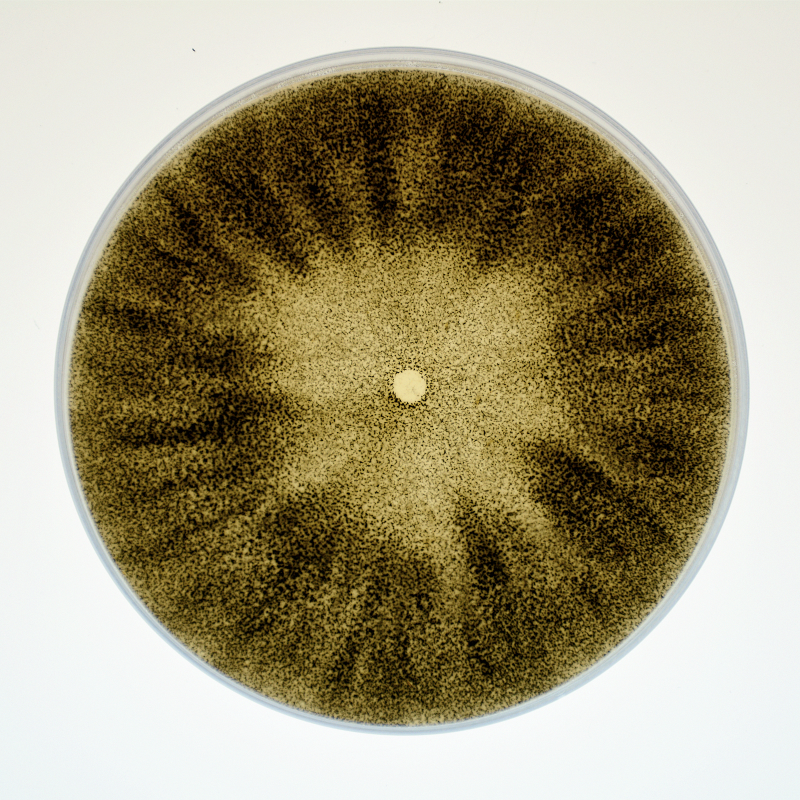 Cladorrhinum bulbillosum DJ3 is a little known filamentous fungus that has a remarkable capacity to grow and deconstruct lignocellulosic biomass at high pH. It was isolated from an alkaline laundry sump in Michigan by Dina Jabbour (DJ). It was identified from its internal transcribed spacer (ITS) sequence. It is a member of the class Sordariomycetes, family Lasiosphaeriaceae. It is related to the model filamentous fungus Podospora anserina.
Like the standard industrial cellulase producer Trichoderma reesei, C. bulbillosum is a good producer of cellulolytic enzymes including cellobiohydrolases 1 and 2, endo-beta-1,4-glucanases, and beta-glucosidases. However, whereas the cellulases of T. reesei are optimally active only in a narrow pH window between 4.5 and 5.5, the enzymes of C. bulbillosum retain more than 80% of their activity even at pH 9. Its ability to grow at high pH is probably related to its greater thermotolerance compared to other species of Cladorrhinum.
Some species of Cladorrhinum are opportunistic pathogens of animals, causing pigmented keratitis. Other species in this genus have been reported to biosynthesize anti-tumor compounds related to the macrocyclic dithiodioxopiperazine emestrin.
Reference
Madrid H, Cano J, Gené J, Guarro J (2011) Two new species of Cladorrhinum. Mycologia 103(4):795-805. PMID: 21307165.