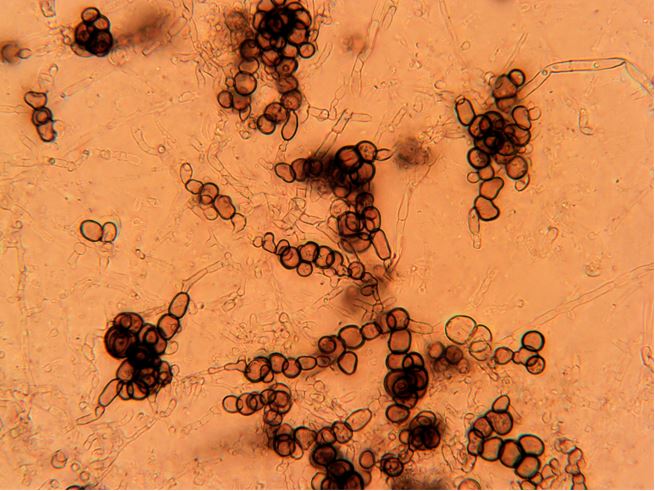 Cladorrhinum microsclerotigenum was previously thought to be a deviating form of Cladorrhinum phialophoroides but is now classified as a different species (1). Phylogenetic analysis based on a limited set of markers have classified this taxon as a close relative of Arnium arizonense (2). Its lifestyle is not known, but is thought to be saprobic, like most Cladorrhinum species. Strain CBS 290.75 was isolated from an unidentified banana plant (Musa sp.) in the Adana province of Turkey.
References:
(1) Madrid, H., Cano, J., Gené, J., & Guarro, J. (2011). "Two new species of Cladorrhinum." Mycologia, 103(4), 795-805.
(2) Ament-Velásquez, S. L., H. Johannesson, et al. (2020). "The taxonomy of the model filamentous fungus Podospora anserina." MycoKeys 75: 51-69.