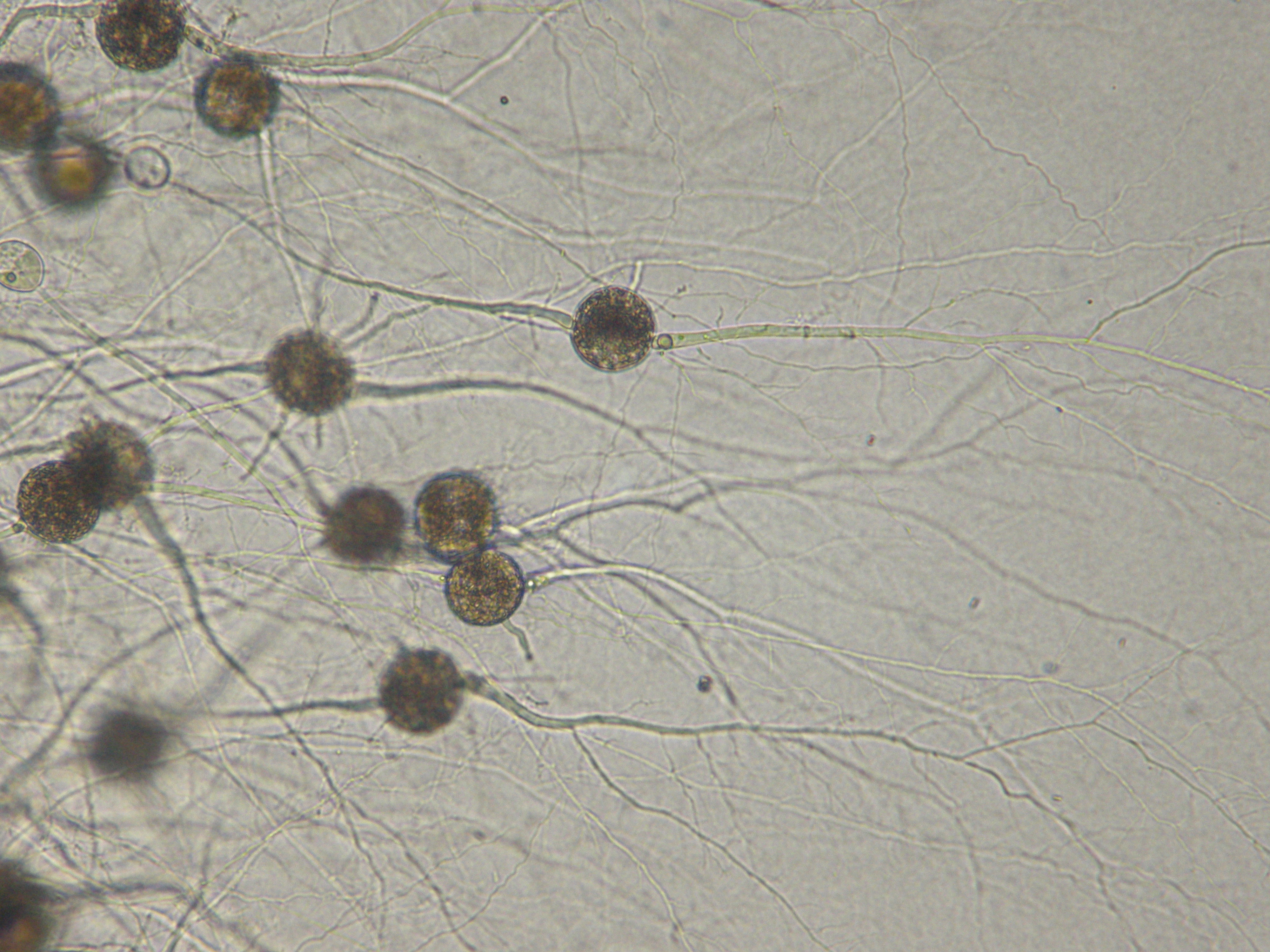 Cladochytrium polystomum (WB228) was illustrated and described by Wilhelm Zopf in 1884 as a species in Cladochytrium. It is distinct from other described species of Cladochytrium including the type, C. tenue, because it can produce both monocentric and polycentric thalli. Consequently, its generic placement is currently under investigation. Strain WB228 of C. polystomum was isolated from submerged vegetation, mud, and water collected from the shoreline of Lake Lureleen (Tuscaloosa County, Alabama N 33º 30524 W 087º 67612) on February 19, 2005. In pure culture the fungus is yellow and has a fluffy appearance. The monocentric thallus is spherical with rhizoids that taper into fine branches. The polycentric thallus is highly branched and produces intercalary swellings that become zoosporangia. Zoosporangia produce up to 20 long discharge tubes (hence, the species epithet "many mouths"), from which zoospores escape. Molecular phylogenies place this strain in the Chytridiales. The Chytridiales is overwhelmingly populated by monocentric species; consequently, this strain can lead to a better understanding of the molecular control of nuclear migration and polycentricity, which occurs more frequently across multiple lineages within the Chytridiomycota.
Genome Reference(s)
Please cite the following publication(s) if you use the data from this genome in your research:
Amses KR, Simmons DR, Longcore JE, Mondo SJ, Seto K, Jerônimo GH, Bonds AE, Quandt CA, Davis WJ, Chang Y, Federici BA, Kuo A, LaButti K, Pangilinan J, Andreopoulos W, Tritt A, Riley R, Hundley H, Johnson J, Lipzen A, Barry K, Lang BF, Cuomo CA, Buchler NE, Grigoriev IV, Spatafora JW, Stajich JE, James TY
Diploid-dominant life cycles characterize the early evolution of Fungi.
Proc Natl Acad Sci U S A. 2022 Sep 6;119(36):e2116841119. doi: 10.1073/pnas.2116841119