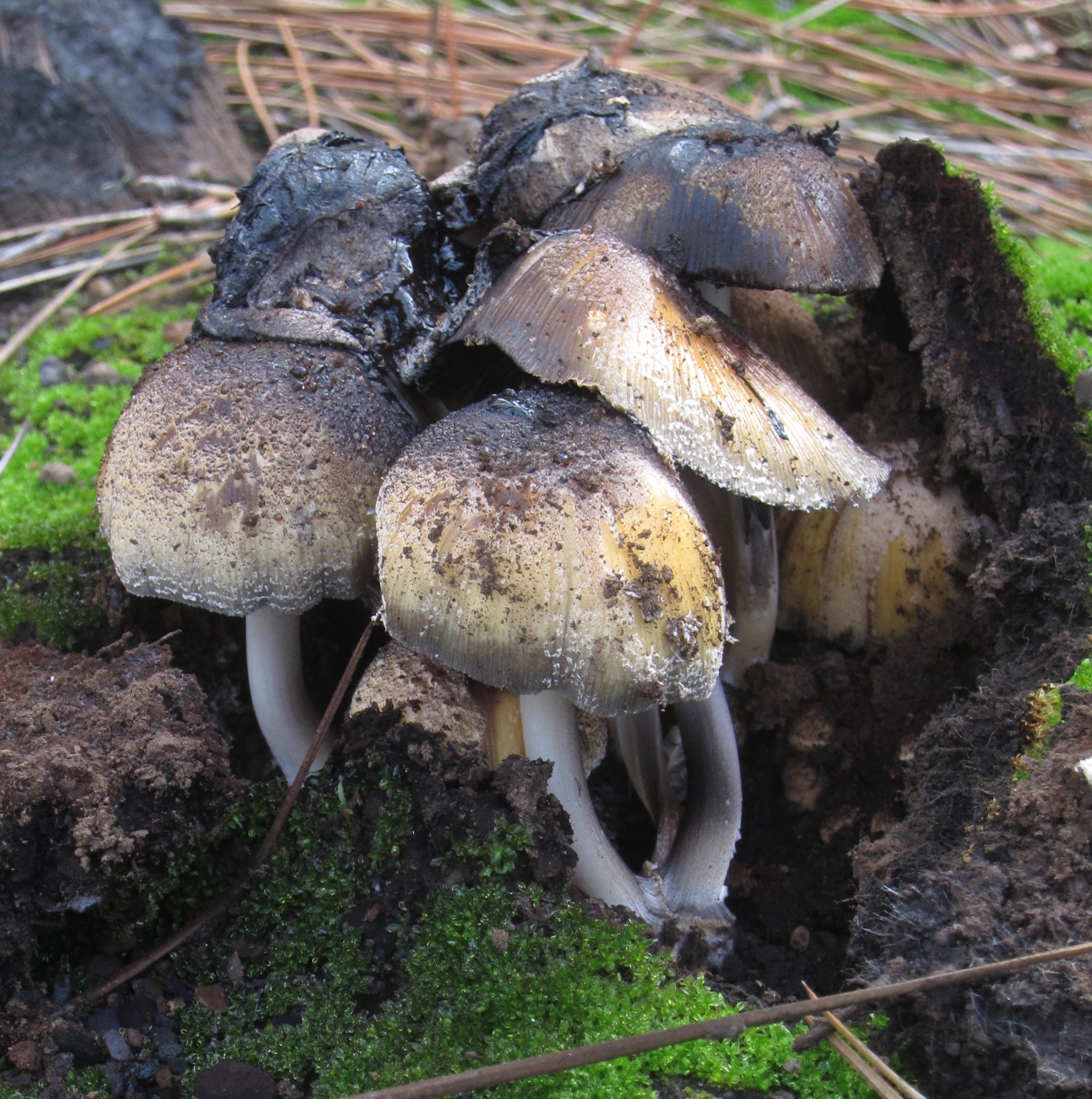 Coprinellus angulatus (Peck) Redhead, Vilgalys & Moncalvo is an inky cap mushroom species in the Psathyrellaceae that is restricted to burnt environments. The name "angulatus" comes from the distinctive mitriform to heart-shaped spores. Its preference for burnt soils places it among a small set of Basidiomycota with similar pyrophilous habits. Other members of genus Coprinellus are typically found on rich organic soils, dung, or wood and are known to contain the ability to digest ligno-cellulose. The interaction of this species with "pyrolyzed" (partially burned) ligno-cellulose is of interest because these substrates are abundant in the post-fire soil environment and affect the long-term productivity and carbon storage on these sites.
Genome Reference(s)
Please cite the following publication(s) if you use the data from this genome in your research:
Steindorff AS, Carver A, Calhoun S, Stillman K, Liu H, Lipzen A, He G, Yan M, Pangilinan J, LaButti K, Ng V, Bruns TD, Grigoriev IV
Comparative genomics of pyrophilous fungi reveals a link between fire events and developmental genes.
Environ Microbiol. 2021 Jan;23(1):99-109. doi: 10.1111/1462-2920.15273