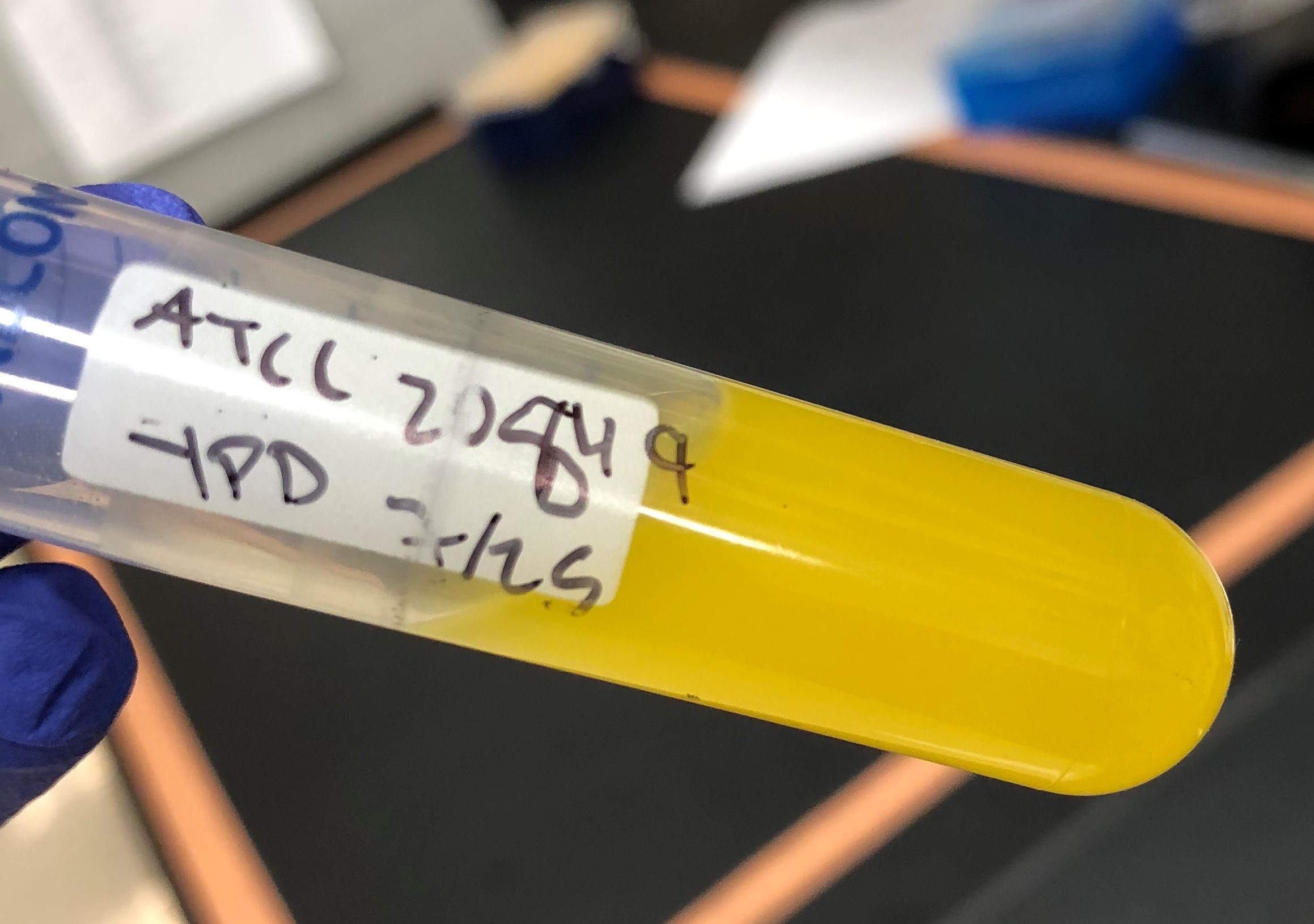 Debaryomyces subglobosus (formerly Candida famata and Candida flareri) is a flavinogenic yeast that is most commonly isolated from processed food products (Dmytruk, 2012). The biotechnological significance of D. subglobosus has been mainly in the production of riboflavin. In particular, the dep8 strain of D. subglobosus, a mutagenized strain, has been shown to produce more than 20 g riboflavin/liter in 200 hours (Heefner, 1992). However, after several years of use as an industrial riboflavin producer, the dep8 strain is no longer used due to its instability as a riboflavin producer (Abbas, 2011).
The Debaryomyces subglobosus dep8 genome was not sequenced by the JGI. The assembly was provided by Eric Young and it was annotated using the JGI Fungal Annotation Pipeline.
This strain was obtained from the ATCC, and was derived from ATCC 20755.
References:

Dmytruk, K. V. & Sibirny, A. A. Candida famata (Candida flareri). Yeast 29, 453–458, (2012).
Heefner, D. L. et al. Method for producing riboflavin with Candida famata (1992).
Abbas, C. A. & Sibirny, A. A. Genetic control of biosynthesis and transport of riboflavin and flavin nucleotides and construction of robust biotechnological producers. Microbiol. Mol. Biol. Rev. 75, 321–360. (2011).