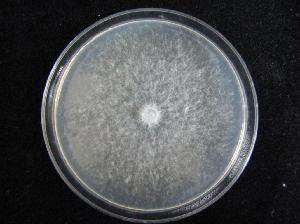 Within the 1000 Fungal Genomes project, the genome of Dentipellis sp. KUC8613, the Dentipellis species found in Korea (East Asia), has been sequenced. Dentipellis sp. KUC8613 has been considered potential white-rot fungus for mycoremediation and several experimental tests showed this species have strong tolerance to Arsenic and Cadmium and biosorption activity for Arsenic and Lead. It also showed high polycyclic aromatic hydrocarbons (PAHs) tolerance compared than other white-rot fungi which makes this strain promising biodegrader.
The general description of genus Dentipellis quoted from 'wikipedia':
Dentipellis is a genus of fungi in the family Hericiaceae. It was circumscribed by Dutch mycologist Marinus Anton Donk in 1962. Species in the genus have membranous fruit bodies that are either completely resupinate or effuso-reflexed (stretched out flat on the substrate but turned up at the edges). The hymenium (spore-bearing surface) bears "teeth".
Genome Reference(s)
Please cite the following publication(s) if you use the data from this genome in your research:
Park H, Min B, Jang Y, Kim J, Lipzen A, Sharma A, Andreopoulos B, Johnson J, Riley R, Spatafora JW, Henrissat B, Kim KH, Grigoriev IV, Kim JJ, Choi IG
Comprehensive genomic and transcriptomic analysis of polycyclic aromatic hydrocarbon degradation by a mycoremediation fungus, Dentipellis sp. KUC8613.
Appl Microbiol Biotechnol. 2019 Oct;103(19):8145-8155. doi: 10.1007/s00253-019-10089-6