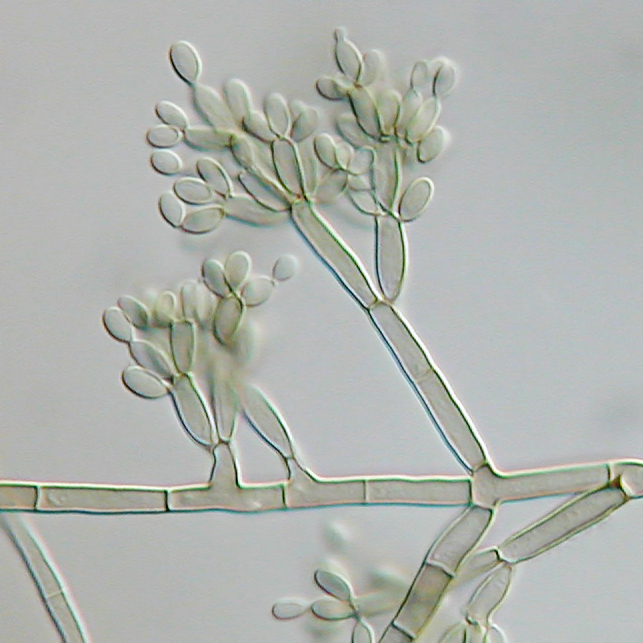 The genome sequence and gene prediction of Fonsecaea monophora CBS 269.37 have not been determined by the JGI, but were downloaded from NCBI on June 1, 2017. In order to allow comparative analyses with other fungal genomes sequenced by the Joint Genome Institute, a copy of this genome is incorporated into Mycocosm. Please note that this copy of the genome is not maintained by NCBI and is therefore not automatically updated. JGI tools were used to automatically annotate predicted proteins.
Three Fonsecaea species infect humans including F. monophora, F. nubica, and F. pedrosoi. They are morphologically indistinguishable, grow at 37C but not at 40C and cause chromoblastomycosis.
Genome Reference(s)
Please cite the following publication(s) if you use the data from this genome in your research:
Bombassaro A, de Hoog S, Weiss VA, Souza EM, Leão AC, Costa FF, Baura V, Tadra-Sfeir MZ, Balsanelli E, Moreno LF, Raittz RT, Steffens MB, Pedrosa FO, Sun J, Xi L, Bocca AL, Felipe MS, Teixeira M, Santos GD, Telles Filho FQ, Azevedo CM, Gomes RR, Vicente VA
Draft Genome Sequence of Fonsecaea monophora Strain CBS 269.37, an Agent of Human Chromoblastomycosis.
Genome Announc. 2016 Jul 28;4(4):. doi: 10.1128/genomeA.00731-16