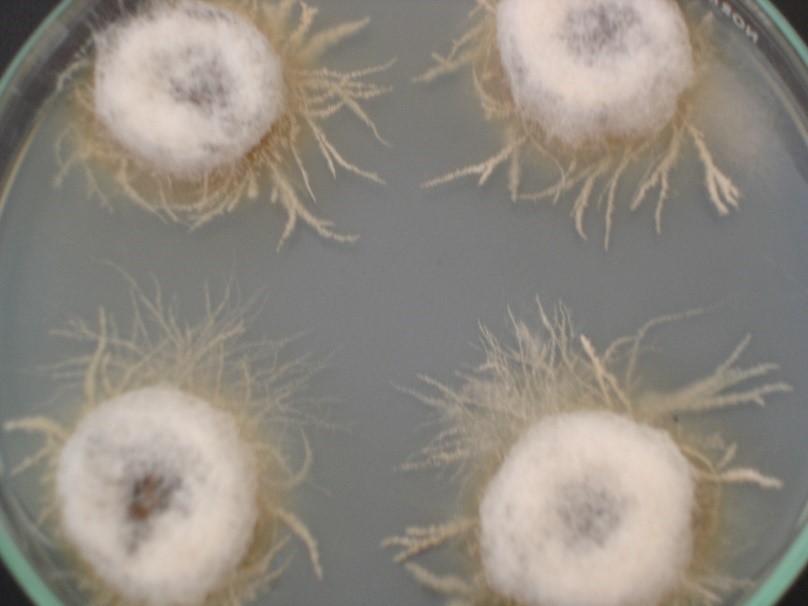 Fusarium oxysporum f. sp. albedinis (Foa) is a pathogenic fungus that causes Bayoud disease, a type of vascular wilt in date palm. This disease is the major constraint that impedes the development of date palm sector in Morocco. Bayoud first appeared in Darâa Valley in southeastern Morocco in the late 19th century. From there, the disease swept eastbound across all date palm growing regions in Morocco. It is assumed that this was due to plant material exchange that's taken place between growers from different regions. The most effective way for disease management is genetic resistance. One major hurdle to breeding for resistant cultivars is the lack of understanding of the molecular bases that underlie the interactions between date palm and Foa. This is partly due to the lack of a reference genome and poor insight into Foa population diversity and structure. Although previous work based on VCG, RAPD and RLFP analyses suggests single clonal lineage of Moroccan Foa populations, these investigations do not provide deep insight into genetic variability and pathogenicity factors. Whole genome sequencing my offer greater opportunities to better understand Foa pathogenomics and set the stage for future investigations on genetic variability and population structure.
Genome Reference(s)
Please cite the following publication(s) if you use the data from this genome in your research:
Khoulassa S, Elmoualij B, Benlyas M, Meziani R, Bouhlali EDT, Houria B, Alaoui YEH, Haridas S, Guo J, Lipzen A, Hurtado CV, Tejomurthula S, Barry K, Grigoriev IV, Coleman JJ, Ayhan DH, Ma LJ, Essarioui A
High-Quality Draft Nuclear and Mitochondrial Genome Sequence of Fusarium oxysporum f. sp. albedinis strain 9, the Causal Agent of Bayoud Disease on Date Palm.
Plant Dis. 2022 May 10;():PDIS01220245A. doi: 10.1094/PDIS-01-22-0245-A