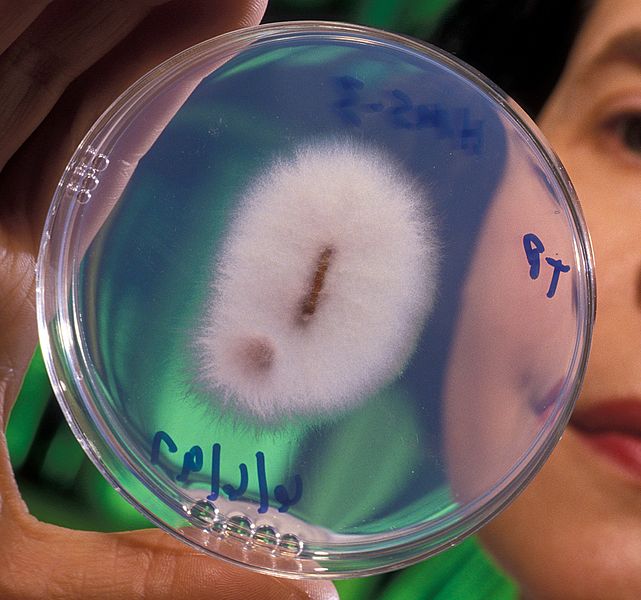 The genome sequence and gene predictions of Fusarium oxysporum f. sp. pisi HDV247 have not been determined by the Joint Genome Institute (JGI), but were downloaded from NCBI on Oct 1, 2019. In order to allow comparative analyses with other fungal genomes sequenced by the JGI, a copy of this genome is incorporated into Mycocosm. Please note that this copy of the genome is not maintained by NCBI and is therefore not automatically updated. JGI tools were used to automatically annotate predicted proteins.
Fusarium oxysporum, an ascomycete fungus in the Nectriaceae family, is predominant in native soils. While some species may be harmless or even beneficial plant endophytes or soil saprophytes, many strains within the F. oxysporum species complex are pathogenic to plants, especially in agricultural settings.
Genome Reference(s)
Please cite the following publication(s) if you use the data from this genome in your research:
Williams AH, Sharma M, Thatcher LF, Azam S, Hane JK, Sperschneider J, Kidd BN, Anderson JP, Ghosh R, Garg G, Lichtenzveig J, Kistler HC, Shea T, Young S, Buck SA, Kamphuis LG, Saxena R, Pande S, Ma LJ, Varshney RK, Singh KB
Comparative genomics and prediction of conditionally dispensable sequences in legume-infecting Fusarium oxysporum formae speciales facilitates identification of candidate effectors.
BMC Genomics. 2016 Mar 5;17():191. doi: 10.1186/s12864-016-2486-8