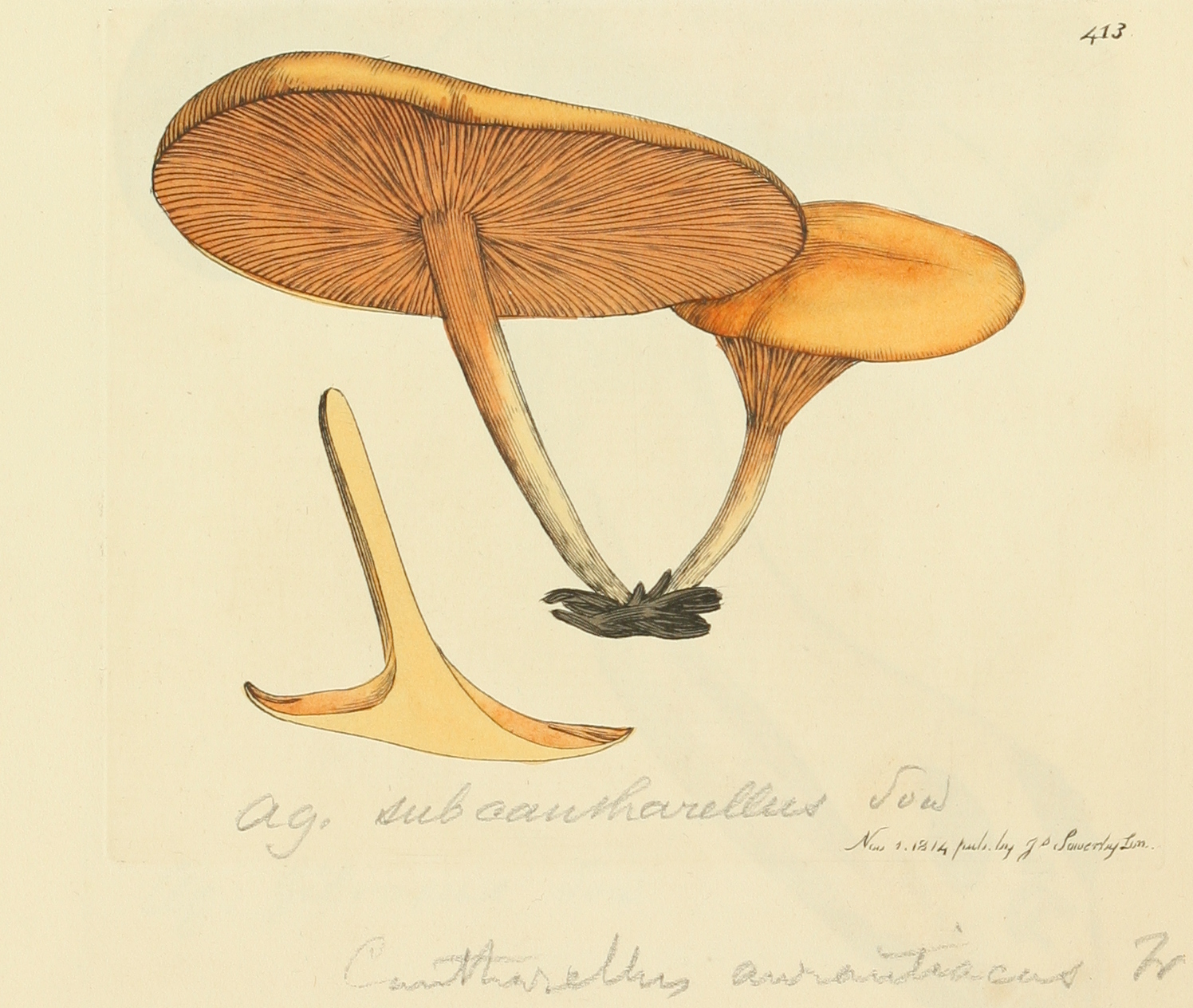 Hygrophoropsis aurantiaca, a brown-rot fungus, grows in both hardwood and conifer forests, and is distributed across several continents. It is known to secrete oxalic acid into the soil, influencing nutrient turnover and nutrient uptake by forest trees (Fransson, Valeur, and Wallander 2004).
Hygrophoropsis aurantiaca is a member of the Hygrophoropsidaceae family from the order Boletales, and was sequenced as part of the 1000 Fungal Genomes Project. The 1000 Fungal Genomes Project aims fill in gaps in the Fungal Tree of Life by sequencing at least two reference genomes from the more than 500 recognized families of Fungi. This project additionally aims to inform research on plant-microbe interactions, microbial emission and capture of greenhouse gasses, and environmental metagenomic sequencing.
Genome Reference(s)
Please cite the following publication(s) if you use the data from this genome in your research:
Wu G, Miyauchi S, Morin E, Kuo A, Drula E, Varga T, Kohler A, Feng B, Cao Y, Lipzen A, Daum C, Hundley H, Pangilinan J, Johnson J, Barry K, LaButti K, Ng V, Ahrendt S, Min B, Choi IG, Park H, Plett JM, Magnuson J, Spatafora JW, Nagy LG, Henrissat B, Grigoriev IV, Yang ZL, Xu J, Martin FM
Evolutionary innovations through gain and loss of genes in the ectomycorrhizal Boletales.
New Phytol. 2022 Feb;233(3):1383-1400. doi: 10.1111/nph.17858
References:
Fransson, Ann-Mari; Valeur, Inger; Wallander, Håkan (2004). The wood-decaying fungus Hygrophoropsis aurantiaca increases P availability in acid forest humus soil, while N addition hampers this effect. Soil Biology & Biochemistry, 36, (11), 1699 - 1705. DOI: 10.1016/j.soilbio.2004.04.027