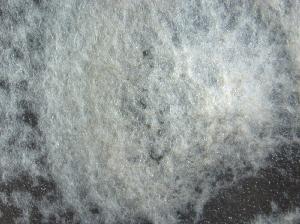 Lizonia empirigonia is the type species of the genus Lizonia (Pseudoperisporiaceae, Dothideomycetes). This species was originally described from ascomata growing superficially, on antheridial cups of the gametophyte of the hair moss Polytrichum communus, occurring in Germany, Italy and Finland. It has superficial black perithecial ascomata, clavate asci, and 1-septate ascospores. The fungus appears to be relatively common in Europe, though not much is known about its ecology.
This genome was sequenced as part of the 1000 Fungal Genomes Project.
Genome Reference(s)
Please cite the following publication(s) if you use the data from this genome in your research:
Haridas S, Albert R, Binder M, Bloem J, LaButti K, Salamov A, Andreopoulos B, Baker SE, Barry K, Bills G, Bluhm BH, Cannon C, Castanera R, Culley DE, Daum C, Ezra D, González JB, Henrissat B, Kuo A, Liang C, Lipzen A, Lutzoni F, Magnuson J, Mondo SJ, Nolan M, Ohm RA, Pangilinan J, Park HJ, Ramírez L, Alfaro M, Sun H, Tritt A, Yoshinaga Y, Zwiers LH, Turgeon BG, Goodwin SB, Spatafora JW, Crous PW, Grigoriev IV
101 Dothideomycetes genomes: A test case for predicting lifestyles and emergence of pathogens.
Stud Mycol. 2020 Jun;96():141-153. doi: 10.1016/j.simyco.2020.01.003