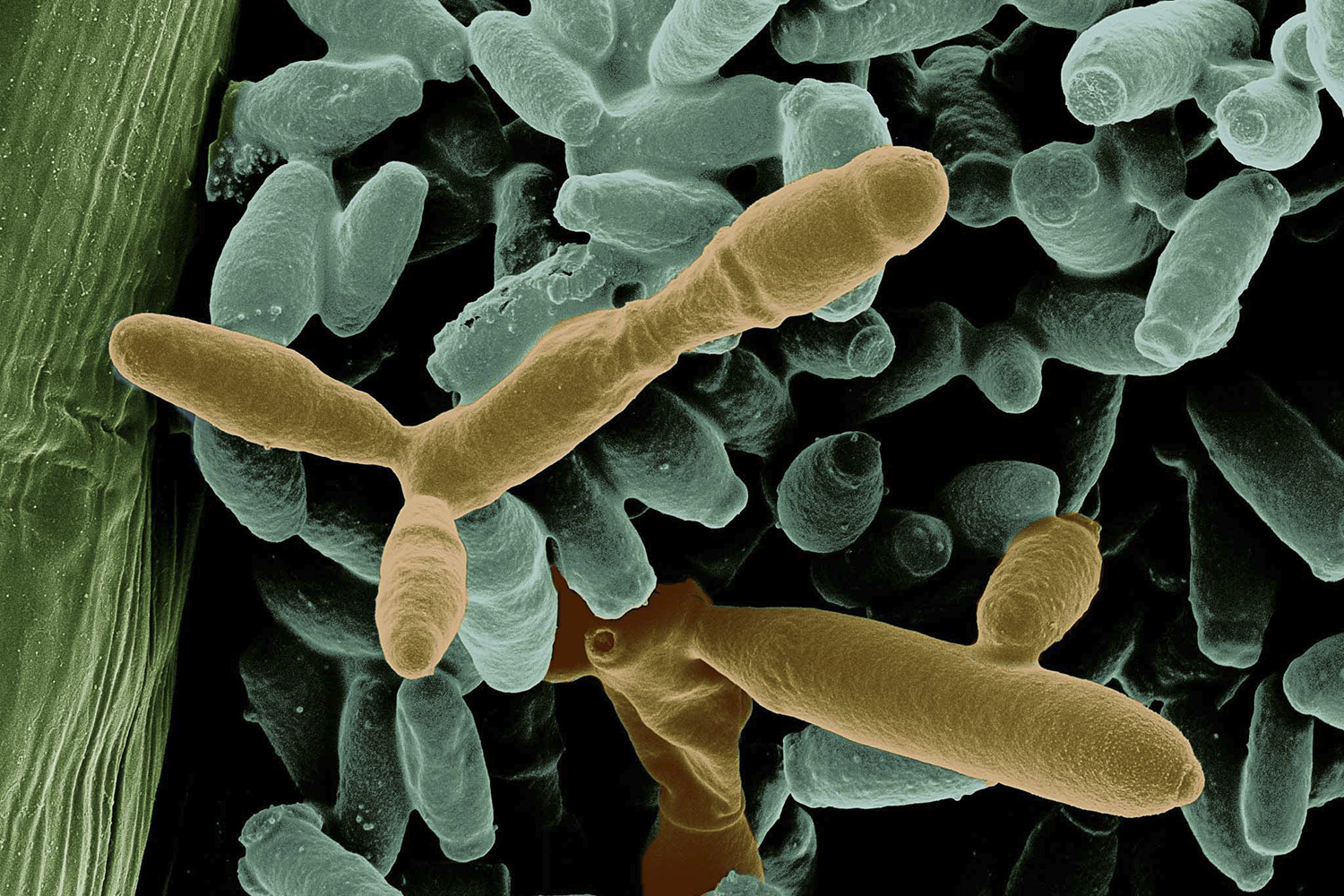 Metschnikowia gruessi (Saccahromycetales: Metschnikowiaceae) is a diploid ascomycete yeast with a genome size of ~40Mb. M. gruessi is a cosmopolitan yeast species that inhabits floral nectar (1). A comparatively weak competitor in nectar (2), M. gruessi, has unique adaptation in the formation of multi-cellular 'airplane' structures speculated to allow greater dispersal by insect vectors (3,4).

References:
Lachance, MA, Starmer, WT, Rosa CA, Bowles JM, Barker, JSF &. Janzen DH. (2001) Biogeography of the yeasts of ephemeral flowers and their insects. FEMS Yeast Res, 1:1-8.
Letten AD, Dhami MK, Ke PJ & Fukami T 2018. Species coexistence through simultaneous fluctuation-dependent mechanisms. PNAS 115(26): 6745-6750.
Grüß, J (1917) Die Anpassungen eines Pilzes (Anthomyces reukaufii) an den Blutenbau und den Bienenrüssel. Ber Deut Bot Ges 35: 746-762.
Brysch-Herzberg M 2004 Ecology of yeasts. In plant-bumblebee mutualism in central Europe. FEMS Microbiology Ecology, 50: 87-100.