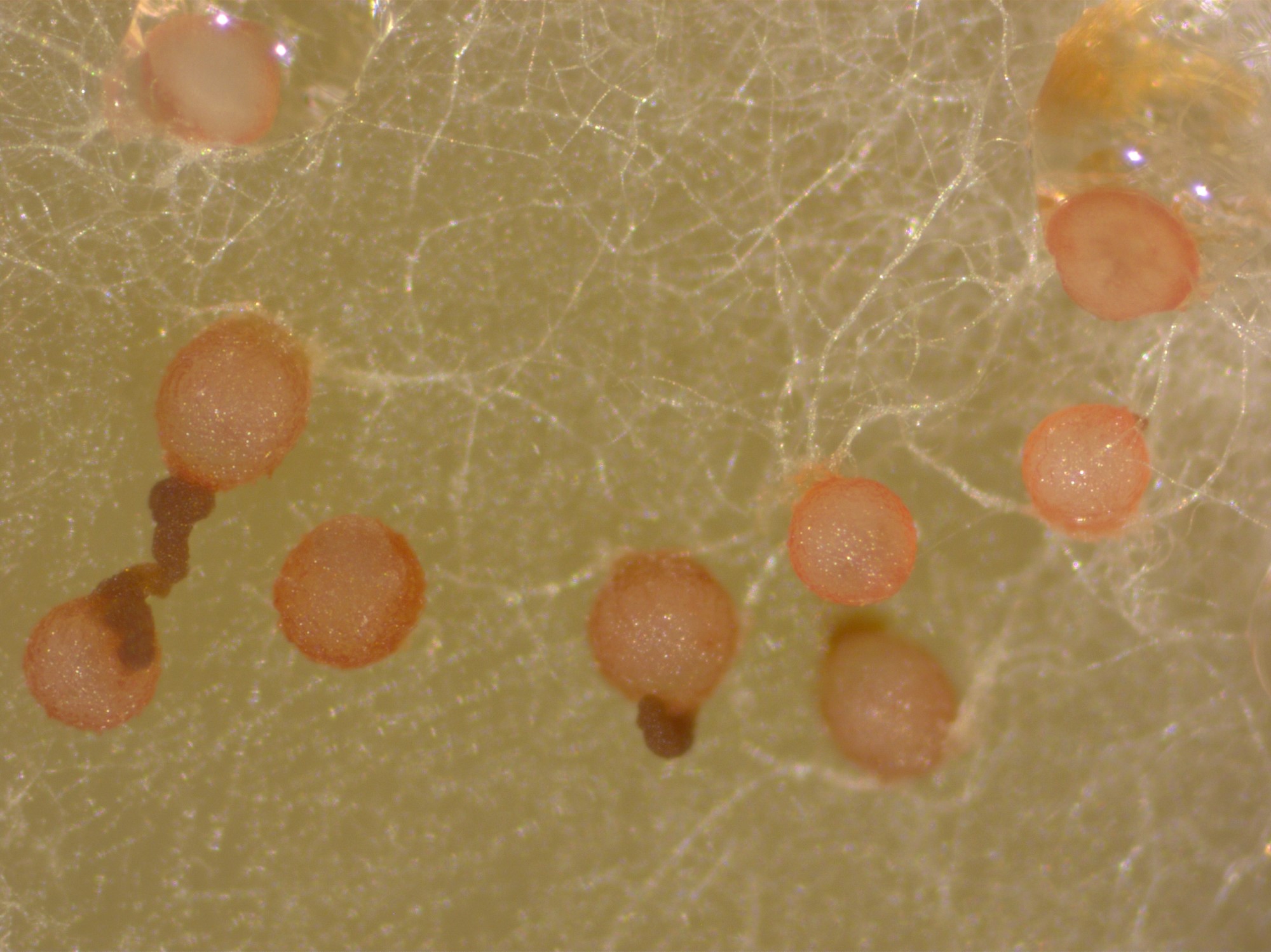 A representative of the previously described species known as Neocosmospora boninensis was collected from forest soil from the Bonin Islands (=Ogasawara Islands) in Japan in 1983 (Udagawa et al., 1989). This heterothallic member of the Fusarium solani species complex (FSSC) produces light red to light brown perithecia. The sequenced isolate of N. boninensis is able to cause disease on pea and carries an entire PEP cluster postulated to be involved in conferring pathogenicity for garden pea (Temporini and VanEtten, 2004).
References
Temporini ED and VanEtten HD (2004) An analysis of the phylogenetic distribution of the pea pathogenicity genes in Nectria haematococca MPVI supports the hypothesis of their origin by horizontal transfer and uncovers a potentially new pathogen of garden pea: Neocosmospora boniensis. Current Genetics 46: 29-36.
Udagawa S.-I., Horie Y., and Cannon P.F. (1989) Two new species of Neocosmospora from Japan, with a key to the currently accepted species. Sydowia 41: 349-359.