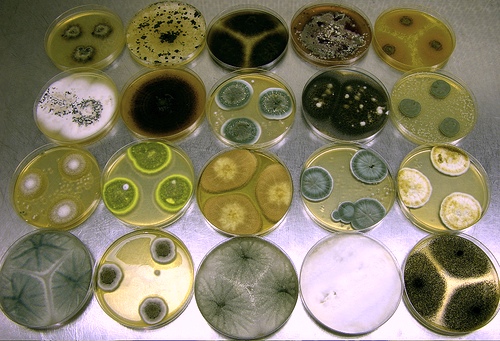 The genome sequence and gene models of Penicillium nordicum DAOMC 185683 were not determined by the Joint Genome Institute (JGI), but were downloaded from NCBI on Oct 2, 2018. In order to allow comparative analyses with other fungal genomes sequenced by the JGI, a copy of this genome is incorporated into Mycocosm. JGI tools were used to automatically annotate predicted proteins. Please note that this copy of the genome is not maintained by NCBI and is therefore not automatically updated.
Penicillium nordicum is a common contaminant of protein-rich foods, and is commonly isolated from dry-cured meats and cheeses. The genome of Penicillium nordicum was imported into MycoCosm for comparative purposes.
Genome Reference(s)
Please cite the following publication(s) if you use the data from this genome in your research:
Wingfield BD, Barnes I, Wilhelm de Beer Z, De Vos L, Duong TA, Kanzi AM, Naidoo K, Nguyen HD, Santana QC, Sayari M, Seifert KA, Steenkamp ET, Trollip C, van der Merwe NA, van der Nest MA, Markus Wilken P, Wingfield MJ
IMA Genome-F 5: Draft genome sequences of Ceratocystis eucalypticola, Chrysoporthe cubensis, C. deuterocubensis, Davidsoniella virescens, Fusarium temperatum,Graphilbum fragrans, Penicillium nordicum, and Thielaviopsis musarum.
IMA Fungus. 2015 Dec;6(2):493-506. doi: 10.5598/imafungus.2015.06.02.13