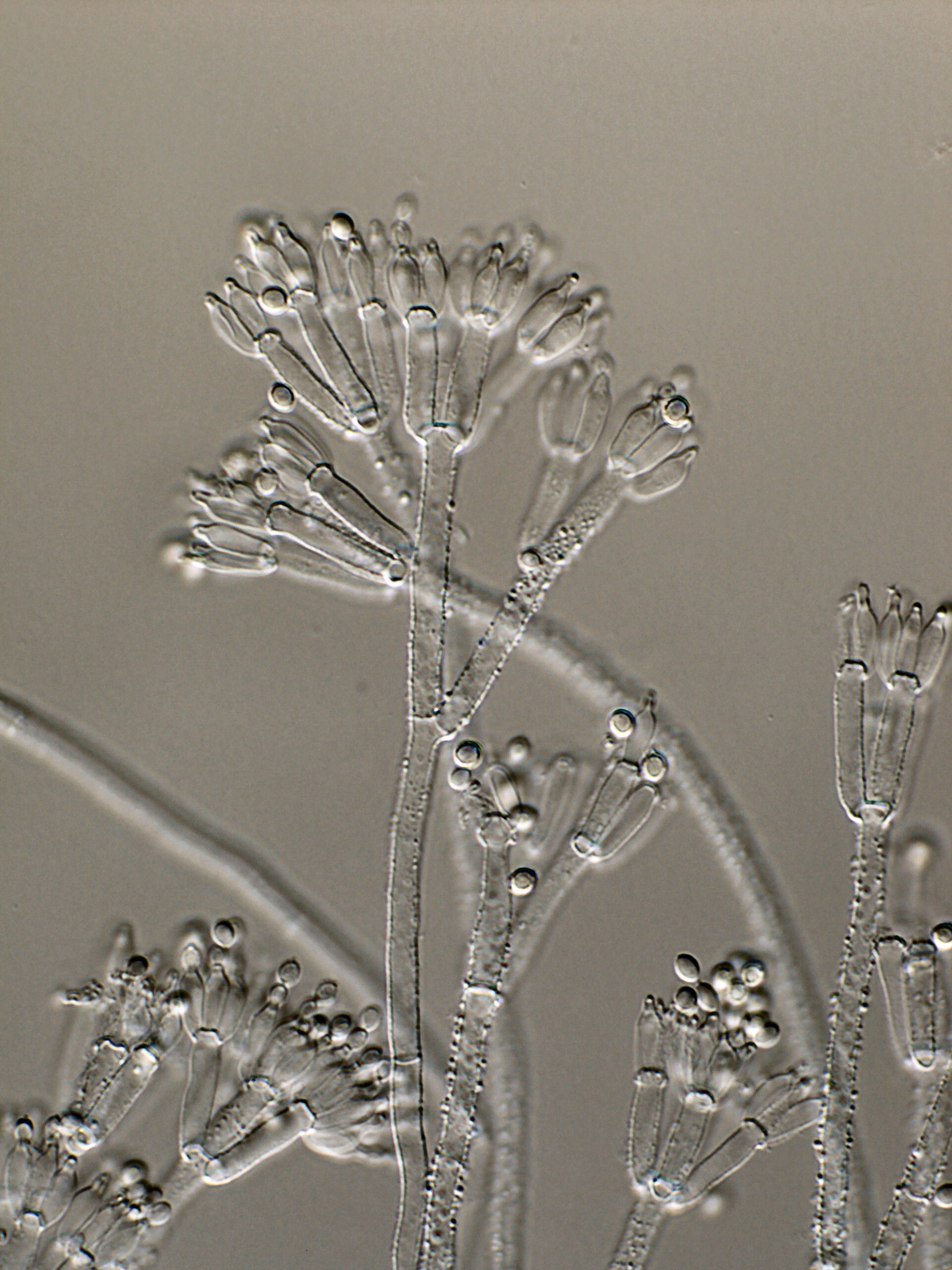 Penicillium subrubescens FBCC1632 / CBS132785 was sequenced and annotated by CBS-KNAW Fungal Biodiversity Centre and University of Helsinki, and incorporated into Mycocosm to facilitate comparative analyses.
Penicillium subrubescens is a saprobic species from the section Lanata-diversicata of the genus Penicillium. It was originally isolated from soil of a Jerusalem artichoke field (1) in Helsinki, Finland. The species has a high potential for the production of plant biomass degrading enzyme mixtures (2).
Genome Reference(s)
Please cite the following publication(s) if you use the data from this genome in your research:
Peng M, Dilokpimol A, Mäkelä MR, Hildén K, Bervoets S, Riley R, Grigoriev IV, Hainaut M, Henrissat B, de Vries RP, Granchi Z
The draft genome sequence of the ascomycete fungus Penicillium subrubescens reveals a highly enriched content of plant biomass related CAZymes compared to related fungi.
J Biotechnol. 2017 Mar 20;246():1-3. doi: 10.1016/j.jbiotec.2017.02.012
Reference
1. Mansouri S, Houbraken J, Samson RA, Frisvad JC, Christensen M, Tuthill DE, Koutaniemi S, Hatakka A, Lankinen P. 2013. Penicillium subrubescens, a new species efficiently producing inulinase. Antonie Van Leeuwenhoek 103:1343-1357.
2. Mäkelä MR, Mansouri S, Wiebenga A, Rytioja J, de Vries RP, Hildén K. 2016. Penicillium subrubescens is a promising alternative for Aspergillus niger as a producer of plant biomass degrading enzymes. New Biotechnol, 33: 834-841.