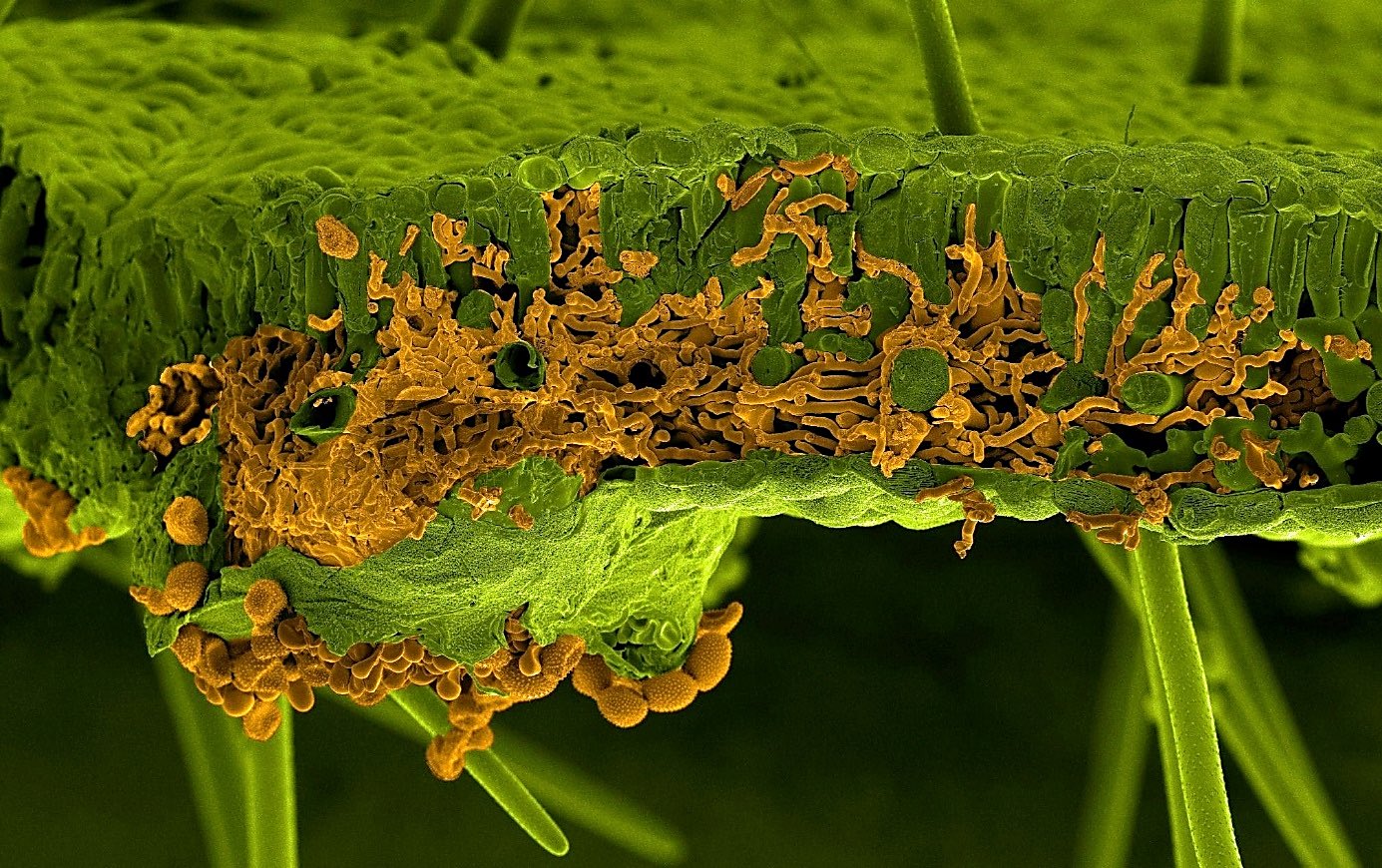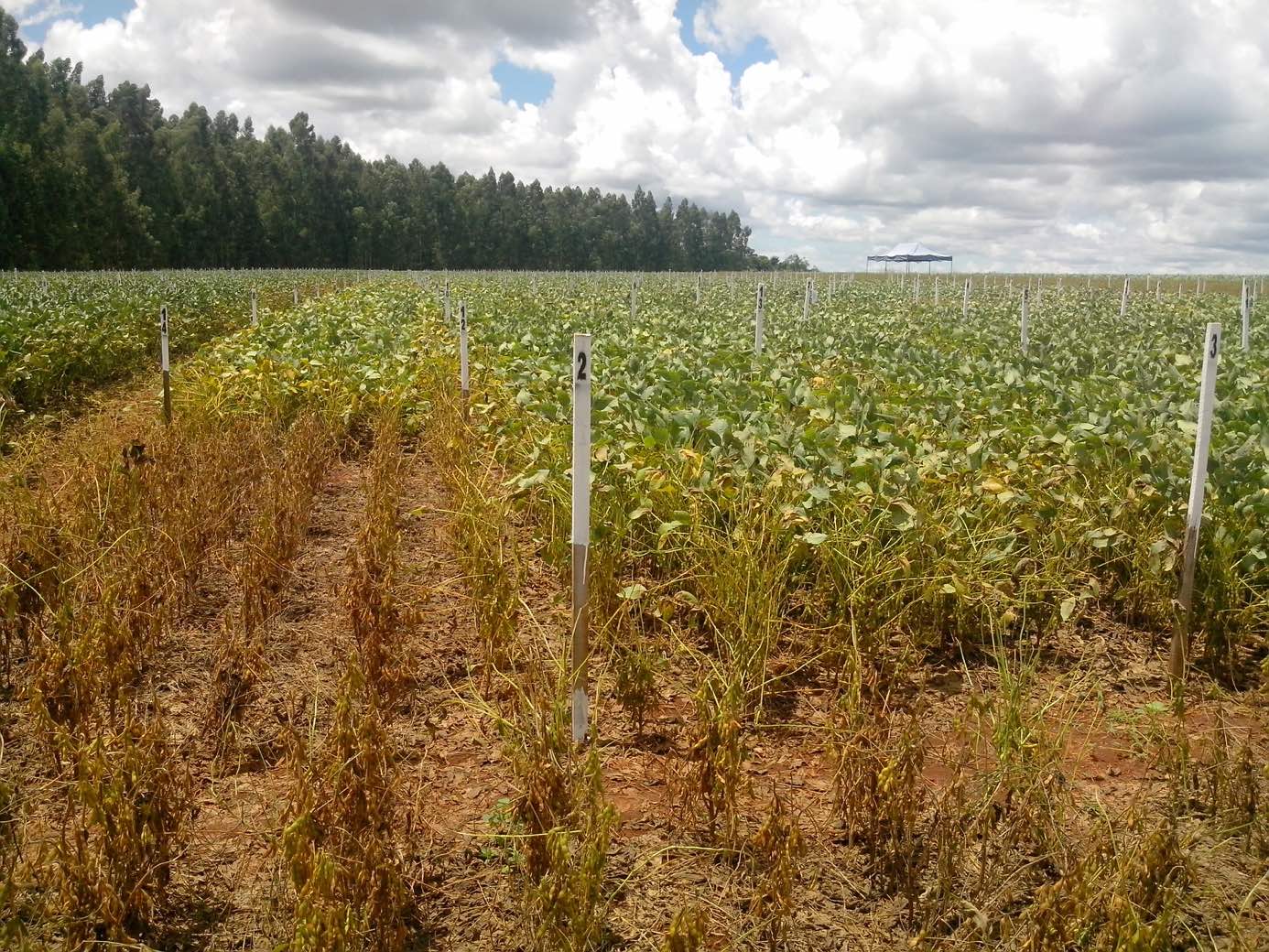 Phakopsora pachyrhizi is responsible for the Asian Soybean Rust (ASR) disease and is the major pathogen of soybean. It causes severe losses in almost all soybean-growing areas. Nearly 300 billion tons of the legume are produced annually, and used primarily as feedstock and for bioenergy production. Yield damage caused by ASR can be dramatic (reported cases from 60 percent in the US, to total losses in tropical regions). Today, the use of fungicides is the main way to control this disease. So far, breeding approaches to identify durable and race-independent disease resistant germplasm were unsuccessful. In order to sustainably protect soybean against rust disease in the future, a range of different strategies can be foreseen like chemical or biological product application or plant modification by breeding or trait approaches. In all cases, a better knowledge of the biology of P. pachyrhizi could clearly foster disease management programs.
JGI will host the genome sequences of three P. pachyrhizi isolates (K8108, MT2006 & UFV02). All three are available at the PhyloGroup page - https://mycocosm.jgi.doe.gov/Phakopsora
Genome Reference(s)
Please cite the following publication(s) if you use the data from this genome in your research:
Gupta YK, Marcelino-Guimarães FC, Lorrain C, Farmer A, Haridas S, Ferreira EGC, Lopes-Caitar VS, Oliveira LS, Morin E, Widdison S, Cameron C, Inoue Y, Thor K, Robinson K, Drula E, Henrissat B, LaButti K, Bini AMR, Paget E, Singan V, Daum C, Dorme C, van Hoek M, Janssen A, Chandat L, Tarriotte Y, Richardson J, Melo BDVA, Wittenberg AHJ, Schneiders H, Peyrard S, Zanardo LG, Holtman VC, Coulombier-Chauvel F, Link TI, Balmer D, Müller AN, Kind S, Bohnert S, Wirtz L, Chen C, Yan M, Ng V, Gautier P, Meyer MC, Voegele RT, Liu Q, Grigoriev IV, Conrath U, Brommonschenkel SH, Loehrer M, Schaffrath U, Sirven C, Scalliet G, Duplessis S, van Esse HP
Major proliferation of transposable elements shaped the genome of the soybean rust pathogen Phakopsora pachyrhizi.
Nat Commun. 2023 Apr 1;14(1):1835. doi: 10.1038/s41467-023-37551-4