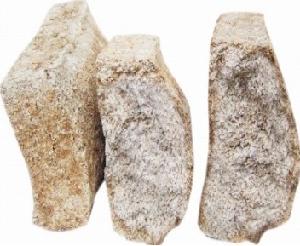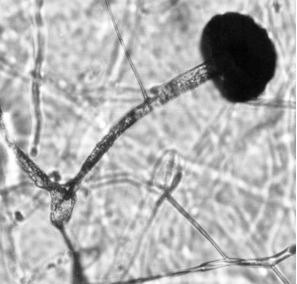 The genome sequence and gene predictions of Rhizopus chinensis were not determined by the JGI, but were provided by Dong Wang ([email protected]) and have been published (Dong Wang, Rong Wu, Yan Xu, and Ming Li, 2013). Please note that this copy of the genome is not maintained by the author and is therefore not automatically updated.
Rhizopus chinensis is an important filamentous fungus in the production of Chinese traditional alcoholic beverages and some fermented foods by solid-state fermentation, such as for Chinese rice wine and Chinese liquor. It is also widely used in modern fermentation industry as the production strain for many industrial products and enzymes such as L-lactic acid, fumaric acid, lipase, fibrinolytic enzyme by fermentation.
Rhizopus chinensis CCTCCM201021 is a filamentous fungus isolated from Daqu (Figure 1), a traditional leaven in the production of Chinese liquor. Figure 2 shows the sporangia and mycelium of Rhizopus chinensis.