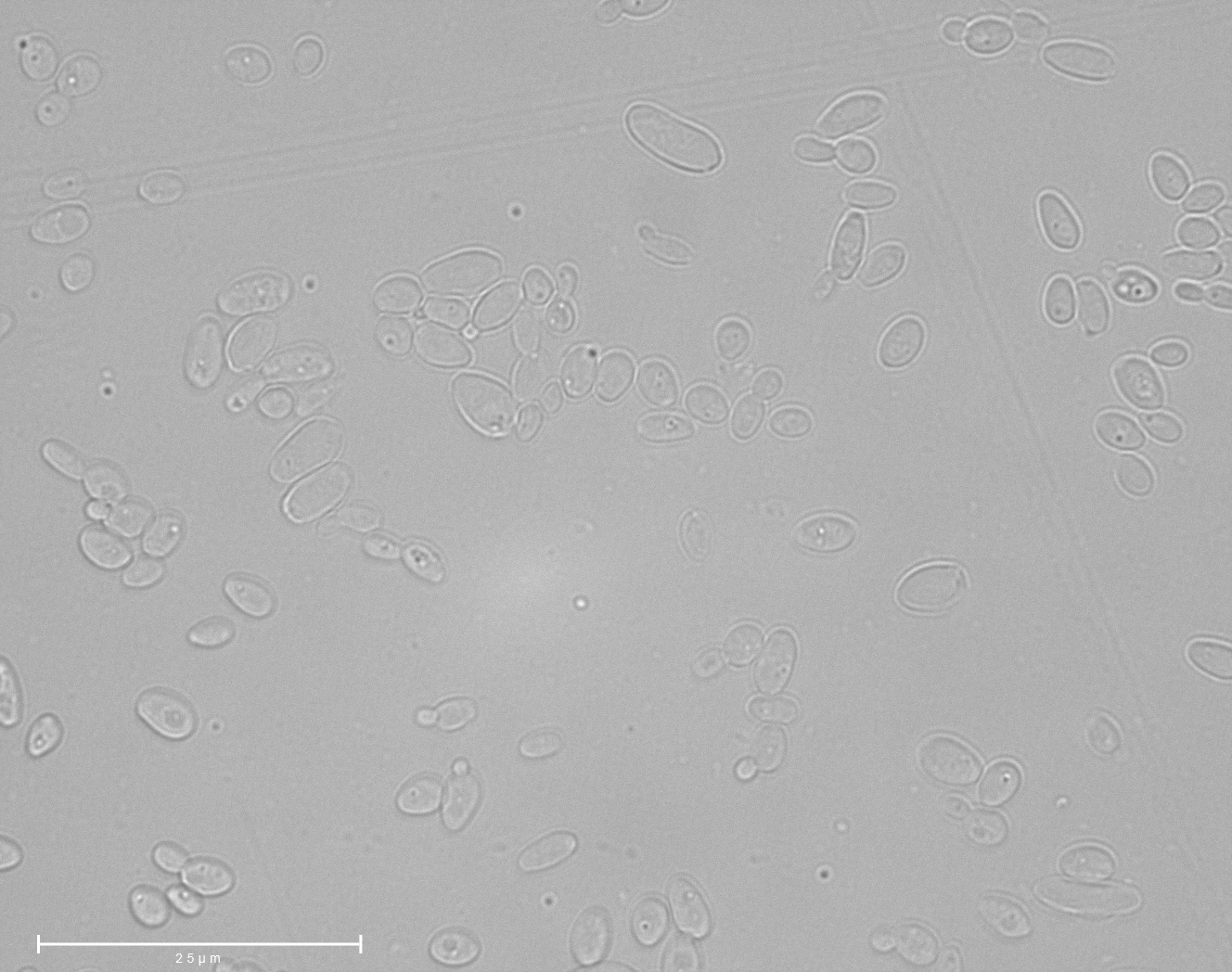 Scheffersomyces amazonensis, known previously as Candida amazonensis, was originally isolated from rotting wood sampled at Brazilian Amazonian rainforest (1). It is described as a xylose and cellobiose-fermenting yeast, producing mainly xylitol and ethanol from D-xylose (2). Sequencing its genomes could indicate many genes important for xylose utilization.
References:
(1) Cadete, R. M., Melo, M. A., Lopes, M. R., Pereira, G. M., Zilli, J. E., Vital, M. J., Gomes, F. C., Lachance, MA., & Rosa, C. A. (2012). Candida amazonensis sp. nov., an ascomycetous yeast isolated from rotting wood in the Amazonian forest.Int. J. Syst. Evol. Microbiol, 62(Pt_6), 1438-1440.
(2) Cadete, R. M., Melo-Cheab, M. A., Viana, A. L., Oliveira, E. S., Fonseca, C., & Rosa, C. A. (2016). The yeast Scheffersomyces amazonensis is an efficient xylitol producer. World Journal of Microbiology and Biotechnology, 32(12), 1-5.