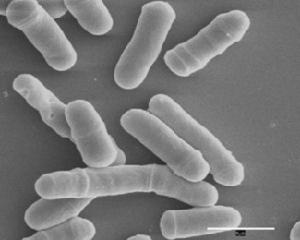 This copy of the genome of Schizosaccharomyces pombe was obtained from www.pombase.org [Release Version: 11th Sep 2012]. PomBase is a comprehensive database for the fission yeast Schizosaccharomyces pombe, providing structural and functional annotation, literature curation and access to large-scale data sets. PomBase is funded by the Wellcome Trust and is run by a consortium comprising the University of Cambridge, the European Bioinformatics Institute and University College London.

In order to allow comparative analyses with other fungal genomes sequenced by the Joint Genome Institute, a copy of this genome is incorporated into MycoCosm.

Description:
Schizosaccharomyces pombe or "fission yeast" is a model organism in molecular and cell biology. The sequence of the S. pombe genome was published in 2002, by a consortium led by the Sanger Institute, becoming the sixth model eukaryotic organism whose genome has been fully sequenced. Approximately 120 natural strains of S. pombe have been isolated.
Genome Reference(s)
Please cite the following publication(s) if you use the data from this genome in your research:
Wood V, Gwilliam R, Rajandream MA, Lyne M, Lyne R, Stewart A, Sgouros J, Peat N, Hayles J, Baker S, Basham D, Bowman S, Brooks K, Brown D, Brown S, Chillingworth T, Churcher C, Collins M, Connor R, Cronin A, Davis P, Feltwell T, Fraser A, Gentles S, Goble A, Hamlin N, Harris D, Hidalgo J, Hodgson G, Holroyd S, Hornsby T, Howarth S, Huckle EJ, Hunt S, Jagels K, James K, Jones L, Jones M, Leather S, McDonald S, McLean J, Mooney P, Moule S, Mungall K, Murphy L, Niblett D, Odell C, Oliver K, O'Neil S, Pearson D, Quail MA, Rabbinowitsch E, Rutherford K, Rutter S, Saunders D, Seeger K, Sharp S, Skelton J, Simmonds M, Squares R, Squares S, Stevens K, Taylor K, Taylor RG, Tivey A, Walsh S, Warren T, Whitehead S, Woodward J, Volckaert G, Aert R, Robben J, Grymonprez B, Weltjens I, Vanstreels E, Rieger M, Schäfer M, Müller-Auer S, Gabel C, Fuchs M, Düsterhöft A, Fritzc C, Holzer E, Moestl D, Hilbert H, Borzym K, Langer I, Beck A, Lehrach H, Reinhardt R, Pohl TM, Eger P, Zimmermann W, Wedler H, Wambutt R, Purnelle B, Goffeau A, Cadieu E, Dréano S, Gloux S, Lelaure V, Mottier S, Galibert F, Aves SJ, Xiang Z, Hunt C, Moore K, Hurst SM, Lucas M, Rochet M, Gaillardin C, Tallada VA, Garzon A, Thode G, Daga RR, Cruzado L, Jimenez J, Sánchez M, del Rey F, Benito J, Domínguez A, Revuelta JL, Moreno S, Armstrong J, Forsburg SL, Cerutti L, Lowe T, McCombie WR, Paulsen I, Potashkin J, Shpakovski GV, Ussery D, Barrell BG, Nurse P
The genome sequence of Schizosaccharomyces pombe.
Nature. 2002 Feb 21;415(6874):871-80. doi: 10.1038/nature724
Wood V, Harris MA, McDowall MD, Rutherford K, Vaughan BW, Staines DM, Aslett M, Lock A, Bähler J, Kersey PJ, Oliver SG
PomBase: a comprehensive online resource for fission yeast.
Nucleic Acids Res. 2012 Jan;40(Database issue):D695-9. doi: 10.1093/nar/gkr853