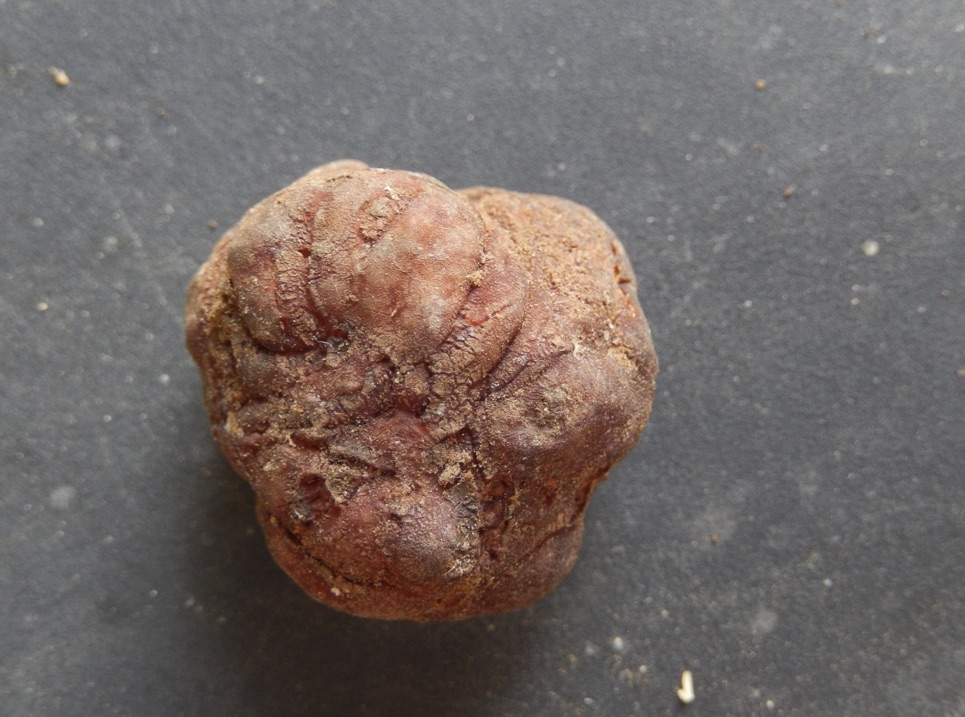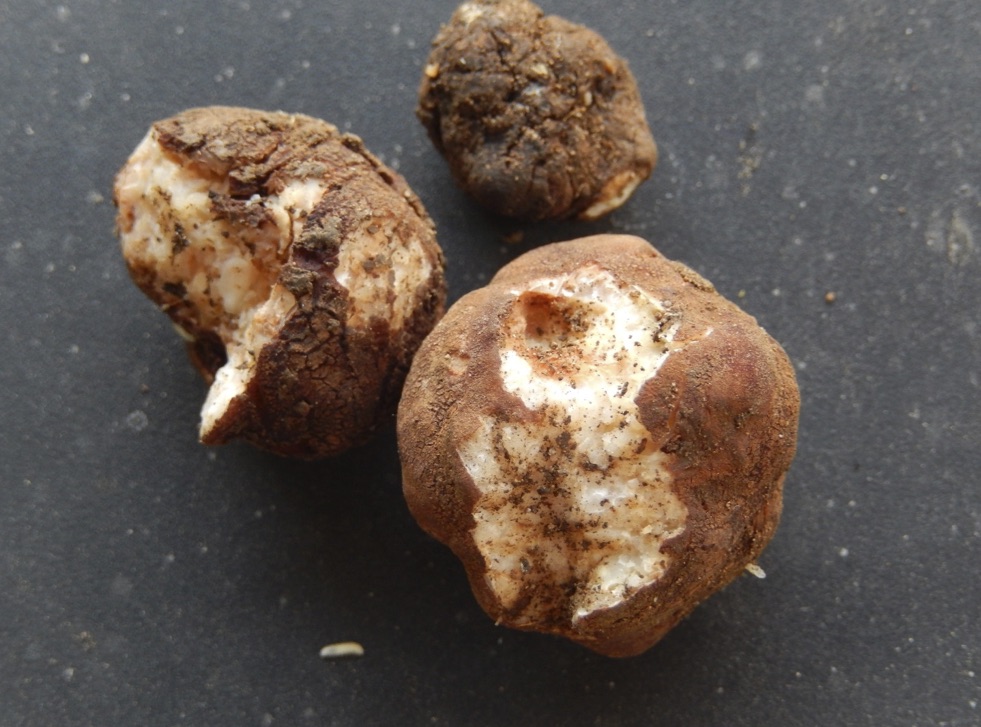 In the "1KFG: Deep Sequencing of Ecologically-relevant Dikarya" project (CSP1974), we aim to sequence additional sampling of genomic diversity within keystone lineages of plant-interacting fungi and saprophytic fungi that are of special ecological importance for understanding terrestrial ecosystems. In addition, comparative genome analysis with saprotrophic, mycorrhizal and pathogenic fungi will provide new insights into the specific and conserved adaptations associated with each fungal lifestyle.
Tuber melosporum
Tuber melosporum belongs to the Tuberaceae (Pezizales, Pezizomycetes). This ectomycorrhizal ascomycete is rare in Europe. It was found only in Spain in a Mediterranean xerophytic shrubland dominated by Quercus coccifera, Q. ilex, Helianthemum spp., Macrochloa tenacissima and Cistus spp. and in Sardinia (Italy) in forests of Pinus spp. and Quercus ilex. This truffle was initially assigned to the genus Picoa because of its smooth ascospores, but subsequent genetic analyses assigned this species to the Tuber genus in the Rufum clade. The lack of spore ornamentation is unique in Tuber species. The comparison of the T. melosporum genome with those of Tuber species having spores with alveolate reticulated ornamentations (T. aestivum, T. magnatum, T. borchii), and spiny spores (T. melanosporum) will provide novel insights into the evolution of these fungi. The sequenced isolate was provided by Prof. Alessandra Zambonelli at the University of Bologna, Italy.
Researchers who wish to publish analyses using data from unpublished CSP genomes are respectfully required to contact the PI and JGI to avoid potential conflicts on data use and coordinate other publications with the CSP master paper(s).