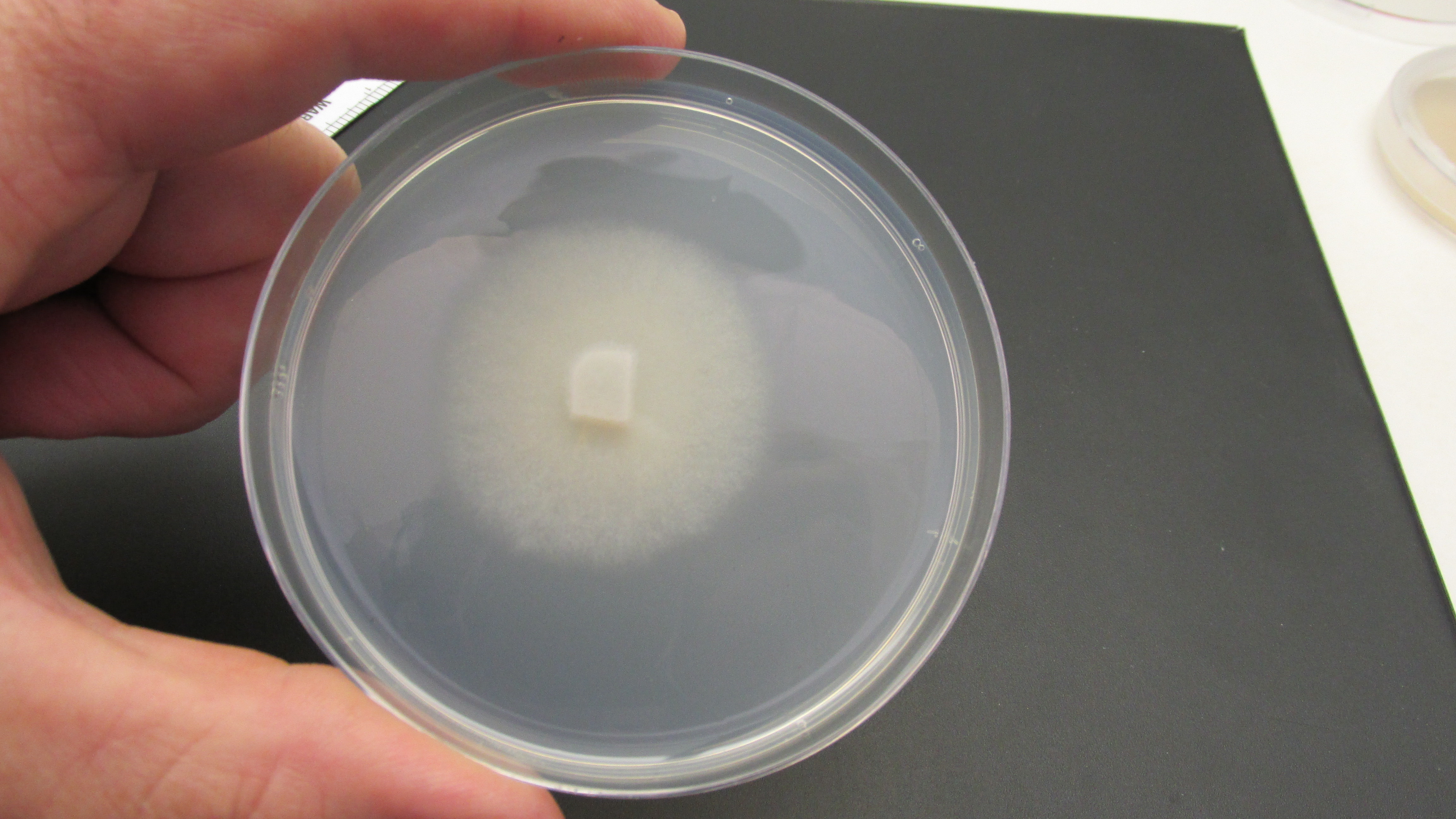 Tulsanella inquilina UAMH 7632

Orchid seeds require organic carbon acquired from mycorrhizal fungi to germinate and develop. To better understand the genome evolution of fungi that participate in the orchid mycorrhizal symbiosis, we are sequencing a variety of fungal species that have been demonstrated to germinate orchid seeds. Analyses of these genomes will reveal patterns that may explain their ability to interact with orchids.

Tulasnella inquilina UAMH 7632 was isolated from the lateral roots of the orchid, Platanthera integrilabia in Greenville County, South Carolina, USA. This fungus (previously described as Epuhorhiza inquilina in Currah et al. 1997) was effective at germinating seeds of the same species (P. integrilabia) as reported in Zettler and McInnis (1992, 1994), leading to the soil establishment of seedlings ex vitro. We have also observed early stages of in vitro seed germination in Peristylus (Platanthera) holochila from Hawaii in an ongoing experiment. Since being deposited into the UAMH under cryopreservation shortly after its isolation and description, this fungus has retained its effectiveness at facilitating seed germination during the past 30 years. It is noteworthy that seeds of P. integrilabia stored at -7 °C for 28 years germinated with this fungus after repeated subculturing over roughly the same time period (Helmich et al. 2017- WOC22).
References:
Currah, R.S.; Zettler, L.W. & McInnis, T.M. 1997. Epulorhiza inquilina sp. nov. from Platanthera (Orchidaceae) and a Key to Epulorhiza species. Mycotaxon 61: 338-342
Zettler, L.W. and T.M. McInnis, Jr. 1992. Propagation of Platanthera integrilabia (Correll) Luer, an endangered terrestrial orchid, through symbiotic seed germination. Lindleyana 7:154-161.
Zettler, L.W. and T.M. McInnis, Jr. 1994. Light enhancement of symbiotic seed germination and development of an endangered terrestrial orchid (Platanthera integrilabia). Plant Science 102:133-138.
Helmich, R, EE Bahler, and LW Zettler. 2017. Viability of orchid endophytes in prolonged cool (4-6 °C) storage for conservation purposes. 22nd World Orchid Conference, Guayaquil, Ecuador (poster)