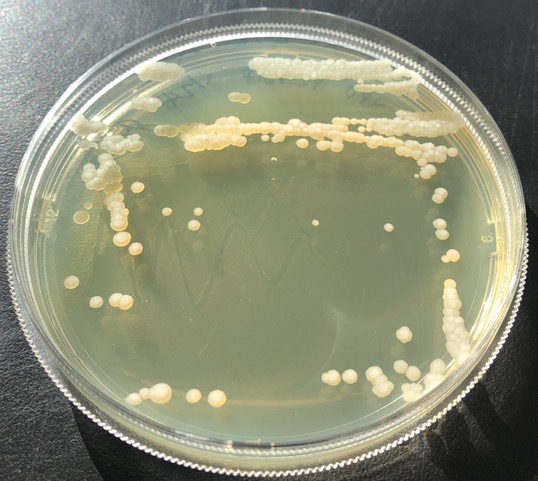 Yarrowia lipolytica is an oleaginous yeast that has been proposed as a potential industrial host for production of fuels and chemicals from fatty acids (Abdel-Mawgoud, 2018). Y. lipolytica also demonstrates other important industrial qualities such as salt tolerance, robust secretion ability, and broad pH tolerance (Madzak, 2018 and Bankar, 2009). The Y. lipolytica PO1f strain (ATCC MYA-2613) is a engineered version of Yarrowia lipolytica W29 that is widely used as a host for genetic engineering (Madzak, 2000). PO1f has the genotype MatA, leu2-270, ura3-302, xpr2-322, axp-2.
The Yarrowia lipolytica PO1f genome was not sequenced by the JGI. The assembly was provided by Eric Young and it was annotated using the JGI Fungal Annotation Pipeline.
This strain was obtained from the ATCC.
References:
Abdel-Mawgoud, A. M. et al. Metabolic engineering in the host Yarrowia lipolytica. Met. Eng. 50, 192-208 (2018).
Madzak C. Engineering Yarrowia lipolytica for Use in Biotechnological Applications: A Review of Major Achievements and Recent Innovations. Mol. Biotech. 60, 621-635 (2018).
Bankar, A. V. et al. Environmental and industrial applications of Yarrowia lipolytica. Appl. Microbiol. Biotechnol. 84, 847-865 (2009).
Madzak, C. et al. Strong hybrid promoters and integrative expression/secretion vectors for quasi-constitutive expression of heterologous proteins in the yeast Yarrowia lipolytica. J. Mol. Microbiol. Biotechnol. 2, 207–216 (2000).