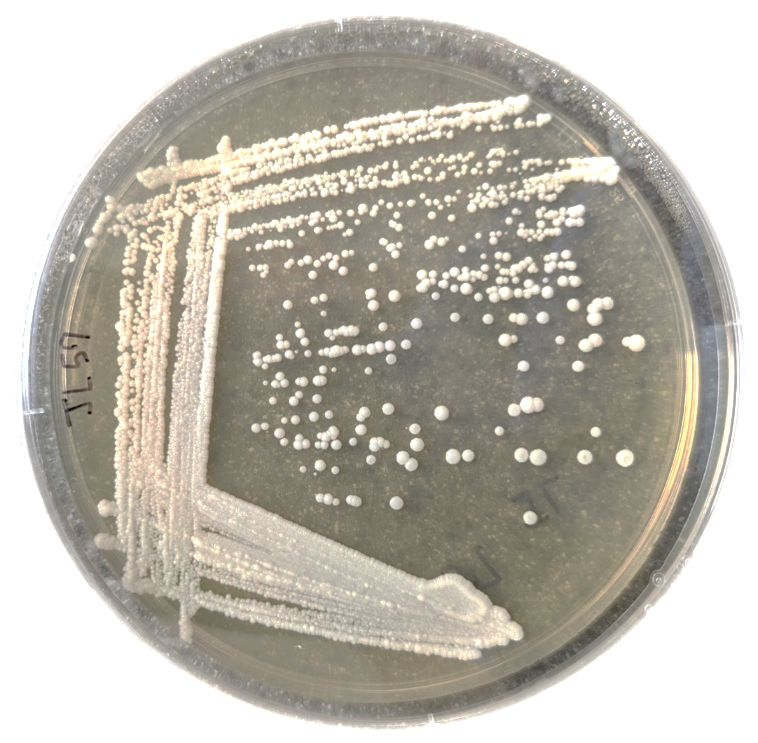 Zygosaccharomyces rouxii NRRL Y-64007

Zygosaccharomyces rouxii NRRL Y-64007 is a halotolerant, osmotolerant, xerophilic, and fructophilic yeast. It grows in the presence of organic acids at low pH. It has been used for the production of soy sauce and wine making, suggesting that the yeast could be classified as GRAS. It has the potential to produce a several volatile compounds, including ethanol, ethyl propanoate, 1-butanol, ethyl 2-methylpropanoate, and 2-phenylethanol.
Genome Reference(s)
Please cite the following publication(s) if you use the data from this genome in your research:
Jagtap SS, Liu JJ, Walukiewicz HE, Pangilinan J, Lipzen A, Ahrendt S, Koriabine M, Cobaugh K, Salamov A, Yoshinaga Y, Ng V, Daum C, Grigoriev IV, Slininger PJ, Dien BS, Jin YS, Rao CV
Near-Complete Genome Sequence of Zygosaccharomyces rouxii NRRL Y-64007, a Yeast Capable of Growing on Lignocellulosic Hydrolysates.
Microbiol Resour Announc. 2022 Apr 20;():e0005022. doi: 10.1128/mra.00050-22