Help Home > The myPortal Page > The Alignment Runs panel
Working with stored Alignment Results on the myPortal Page
If you are logged in as a registered JGI User while using the Alignment Search tool, the results from any searches you perform will be automatically stored in the Alignment Runs panel of your myPortal page. These runs will be saved for at least one week, unless you delete them. Additionally you may name and permanently save individual Alignment Runs, as described below.
The Alignment Runs panel has two tables, one representing recent (unsaved) alignment search results, and the other representing permanently saved results. Each of these tables has the following columns: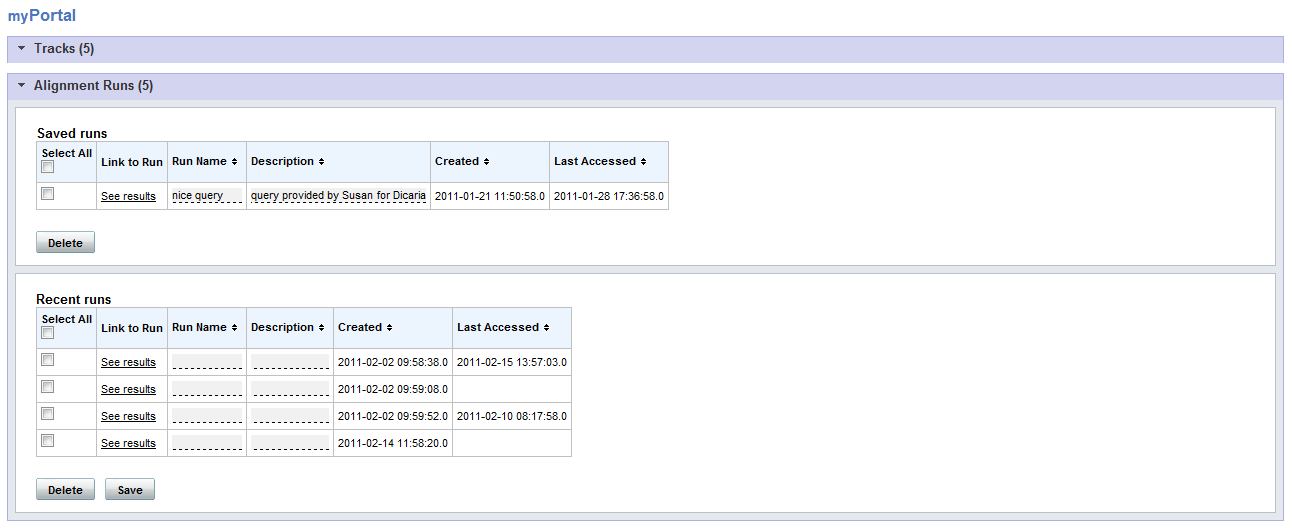 Link To Run. Click See Results to reload alignment runs in the Alignment Results page.
Run Name. Edit this field to associate an informative name with the Alignment run.
Description. Edit this field to associate an informative description with the Alignment run.
Created. Date at which the run was first executed.
Last Accessed. Date at which the run results were last visited.
Saving and Deleting Runs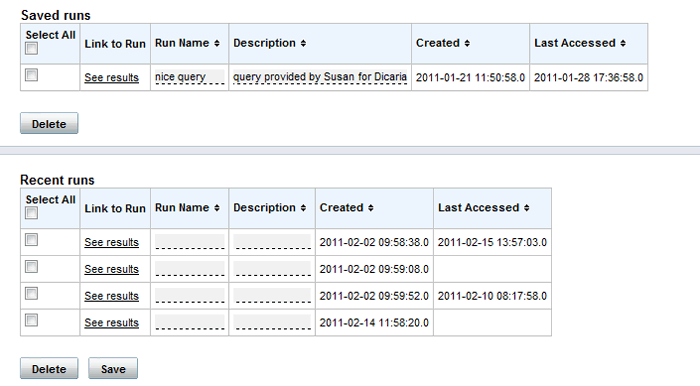 To permanently save runs in the Recent Results table, use the checkboxes in the first column of the table to select the desired results and then click the Save button. Selected runs will be moved from the Recent Results table to the Saved Runs table.
To Delete runs, select the desired runs and click the Delete button for the corresponding table.