Help Home > The myPortal Page
The myPortal Page
The myPortal page is a new feature on the JGI Genome Portal that allows you to store, revisit and share analysis you perform while on the site. In order to use the myPortal feature, you must be logged in as a registered JGI User. Two types of user-managed content are currently accessible via the myPortal page:
Tracks Panel

In the Tracks panel you can manage, configure, and share user-loaded custom browser tracks. See here to learn more about uploading custom tracks to the browser.
Alignment Results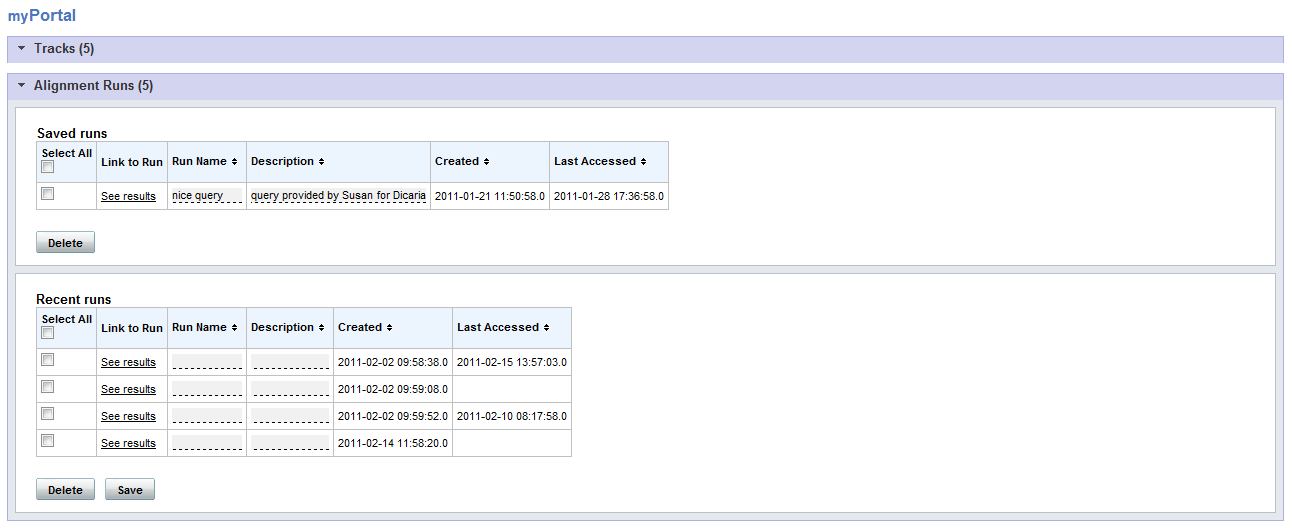 In the Alignment Results panel you can manage and reload results from stored Alignment Search runs. See here to learn more about saving Alignment Search Results.
Click on an saved alignment run to revisit its Alignment Results page . Note that you can share this run with other users by simply sending them the url to the results page.